The Ritz-Carlton Spa Lake Tahoe's Introduces Seasonal Treatments
---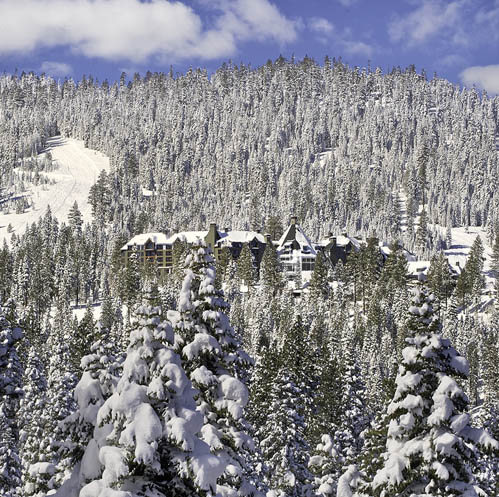 The Ritz-Carlton Spa, Lake Tahoe is a 17,000 square foot spa and fitness center with treatments and therapies themed around water and the woods. The luxury spa has introduced a selection of new seasonal treatments that complement signature favorites and are specifically designed for the winter season and the region's active mountain lifestyle.  
Seasonal Treatments Include:
- Coffee Cake Break  
Start with a deep exfoliating sweet caramel body scrub infused with caffeine designed to stimulate and revive dry skin, followed by a simmering bath soak to hydrate and lock in moisture. A massage with caramel scented body lotion is the icing on the cake. (90 minutes, $300)

- Organic Picture Perfect Pumpkin Facial
This facial is a yam and pumpkin enzyme peel that will leave skin glowing. This sweet yellow clover masque enriches the skin, revealing a refreshed and hydrated complexion. (80 minutes, $300)
- Buttered Rum Rejuvenation Manicure, and Pedicure
This is the winter treatment perfect for soothing tired hands and feet. It consists of an intoxicating sweet exfoliation using a special blend of brown sugar and premium aged rum, finished with caramel body milk will leave the skin soft and hydrated. (80 minutes, $150)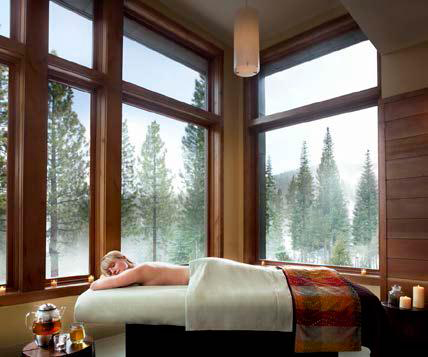 - Wnter Signature Apres Ski Massage
This specialized massage incorporates specific elongating stretches, pressure point techniques, and therapeutic massage. (80 minutes, $265) 

- Cozy Cabin Couple's Massage
This massage is tailored to the needs of both individuals. A romantically illuminated spa suite featuring its own fireplace is where couples can relax as though they have escaped into the woods. (50 minutes, $185.00 per person, 80 minutes, $265 per person)
All prices are exclusive of tax and gratuity, and are subject to change.
View rates, details, and more images of Ritz-Carlton Lake Tahoe >>
Share this article:
---

Related Hotels