The Villas of Villa d'Este in Lake Como: Villa Malakoff
---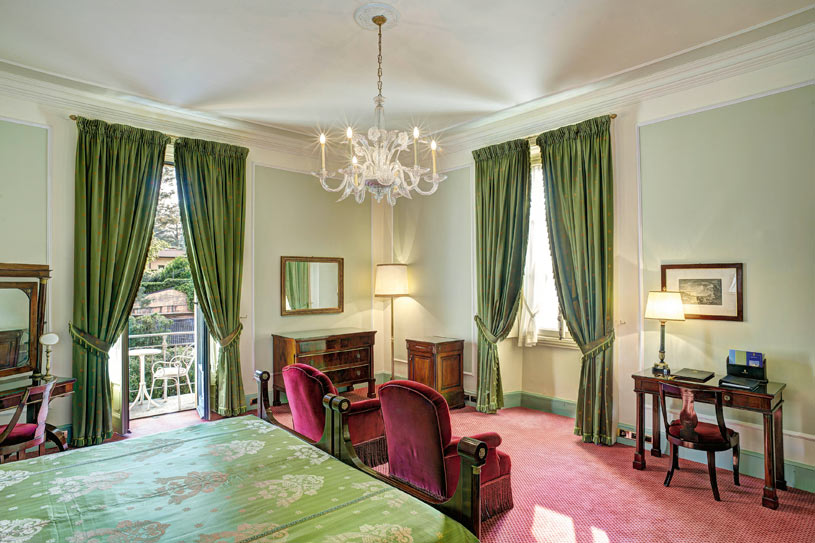 Villa d'Este, the classic and opulent hotel overlooking Lake Como, is a former 16th century princely residence turned resort destination. In addition to the 152 guest rooms, the luxury hotel offers two magnificently renovated 19th Century villas within the 25-acre park. Villa Malakoff and Villa Cima are available for short term tenancies with amenities ranging from housekeeping to full hotel service. (Click the image at right to view a larger format.)
Guests are able to use all of the facilities and amenities of the hotel, while maintaining the privacy and exclusivity that their own private villa can offer.
Villa Malakoff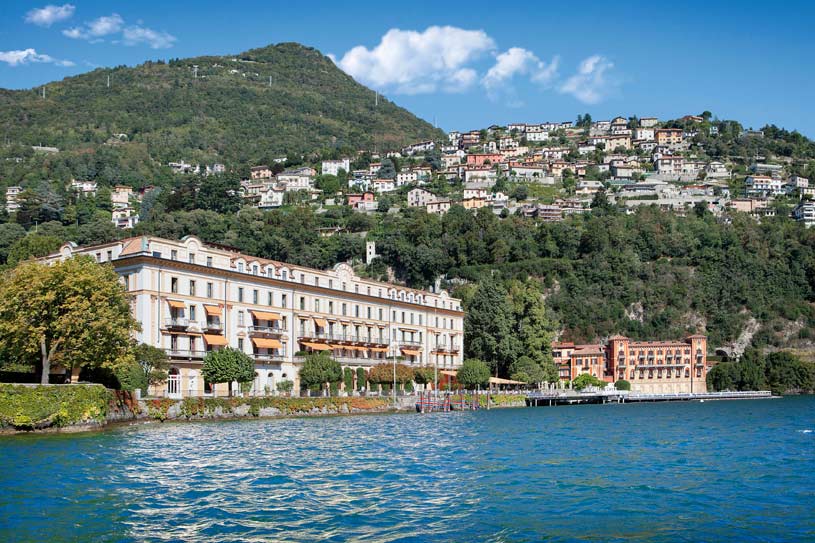 Built in 1860, the Villa takes its name from one of the fortresses around Sebastopol, conquered by the French General MacMahon. Standing on a small hill within the grounds of Villa d'Este, it offers splendid views of Lake Como and is where you will feel most at home. Its rooms are distributed over 3 floors and offer 300 square metres of living space (3200 sq. ft.).
The rooms are tastefully and luxuriously appointed, and the warm tones and informal ambience of this grand yet hospitable residence will immediately put you at ease.
A stay at the Villa Malakoff is truly the best of both worlds: a private home where you can enjoy discretion and privacy, yet one provided with all the amenities and creature comforts offered by the world class service of a Villa d'Este Group property. A stay at Villa Malakoff is truly a gift to yourself, a once in a lifetime experience.
More images of Villa Malakoff here>>
Read more about the second private villa at Villa d'Este - Villa Cima here >>
View availability, rates and make reservations at Villa d'Este here >>
---