The Top 30 Hotels of 2012: #3 Villa d'Este
---
In the last month of 2012, Five Star Alliance is counting down the Top 30 Luxury Hotels and Resorts worldwide, as decided by you, our luxury travelers! Be sure to check in with us daily to keep up with our countdown and explore a few of the absolute best and most luxurious hotels in the world for your future travels!
 #3 on our list is Lake Como's legendary Villa d'Este.  Here are a few fun facts about the hotel: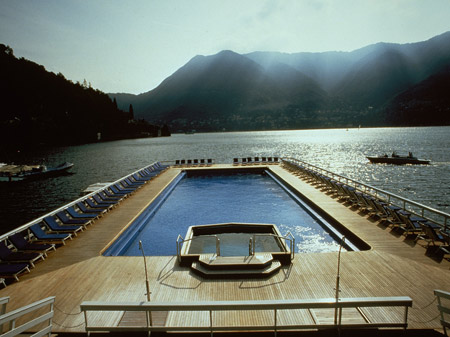 -Hailed as one of the best hotels in the world by Travel & Leisure, Conde Nast Traveler and Forbes Traveler, this famous resort destination has been widely praised for its beautiful gardens, exquisite cuisine, gala celebrations, impeccable décor and extraordinary hospitality.
-Set on the shores of Lake Como, the Hotel is located in one of the most important crossroads between Italy and Northern Europe and is only 60 minutes from Milan.
-Villa d'Este was built in 1568 as the summer residence of Cardinal Tolomeo Gallio. The property comprises 25 acres of gardens and was transformed into a luxury hotel in 1873.
-The design of the lower part of the gardens is from the Renaissance period. The two most outstanding landmarks are the 500 year old plane tree and the 16th century Mosaic with its Nympheum. Apart from the topiary hedges and the bushes of bamboo, azaleas, camellias, oleanders, rhododendrons, hydrangeas, there are roses and jasmine bushes. The trees range from chestnut, magnolia, oleafragrans, wisteria, palm, cypress, pine, ilex, privet, mediar and many others.
-Dining on the Veranda in the evening requires a jacket and tie. If the weather doesn't cooperate, automated windows can turn an al fresco feast in a glassed-in affair.
-The 152 rooms at Villa d'Este are all decorated with antique furnishings and art works, which gives them a unique look.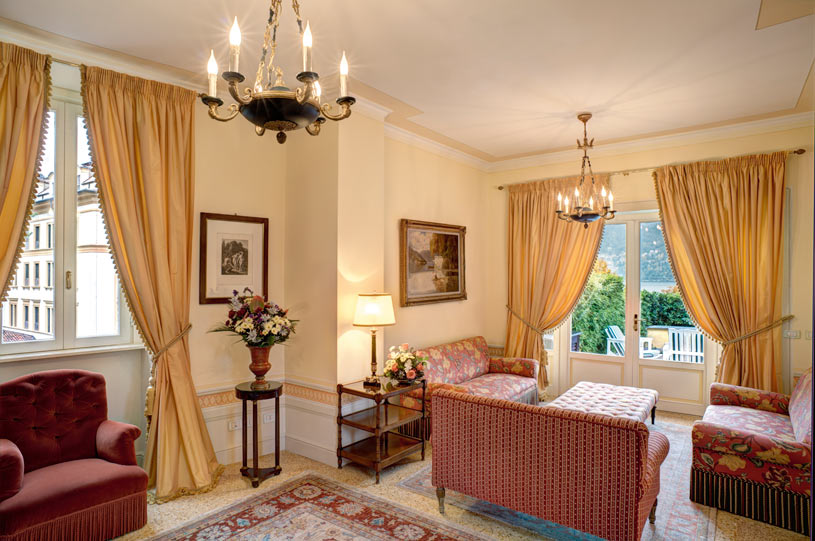 Explore photos, availability, and rates at the Villa d'Este>>
Share this article:
---