Italy is the Top Vacation Pick for Americans?
---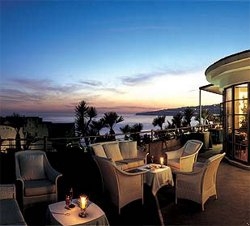 Where are Americans lusting to travel to right now? According to a recent poll by Harris Interactive, Italy is the top choice for vacations. When 2,183 American adults were surveyed about their top pick for travel outside of the U.S. (irrespective of cost), the No. 1 pick, for the second year in a row, was Italy. The poll results are not new; Italy has been a top pick for Americans for some time - it has ranked as either the first or second choice for the past 8 years in The Harris Poll. Coming in No. 2: Great Britain, followed by Australia in 3rd place. Rounding out this year's top 5 are Ireland (4) and France (5).
Pictured: The Grand Hotel Vesuvio in Naples.
---