Dining in the Dark at Alila Diwa Goa
---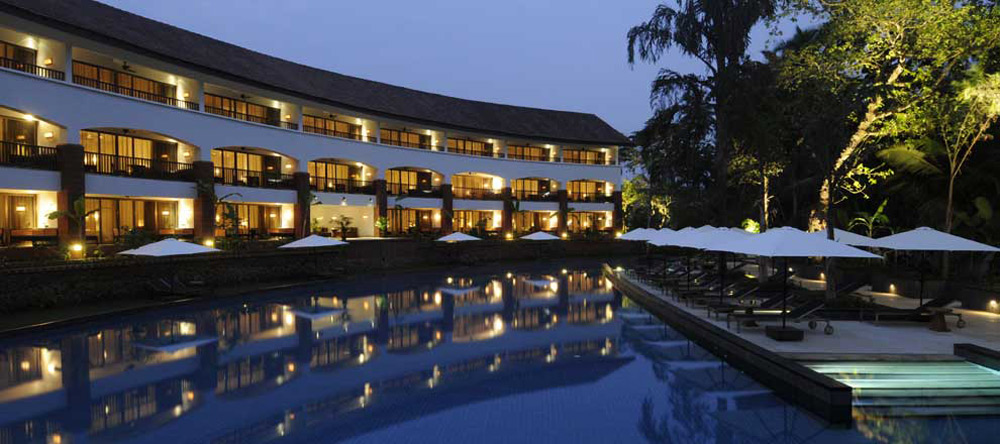 Alila Diwa Goa is offering a "Dining in the Dark" pop-up sensory dining event. On the last Thursday of every month, Spice Studio, the signature Indian restaurant at the resort, guests will explore their palates using taste, smell, sound, and touch. Guests will relish their choice of a vegetarian or non-vegetarian "thali" in pitch darkness. 
You will hear nothing but the soft clinking of cutlery and the silent whispers of patrons who are trying to guess what they are eating as you see the silhouette of your server in the distance. There are no rules in this delicious guessing game apart from savoring the flavorful delicacies in the dark. The Chefs at Spice Studio have given innovative twists to the dishes on the menu to let your imagination run wild and will also be changing the menu at every sitting to retain the element of surprise. Guests are provided with a copy of the menu at the end of the meal. 
Alila Diwa Goa first launched this concept during the International Earth Hour 2014 and rave guest reviews have brought it back as an Alila Dining Experience now happening on the last Thursday of every month till March 2015.
Book your nightly dinner at Alila Diwa Goa >>
---