Countdown to the Most Haunted Hotel: Brown Palace Hotel
---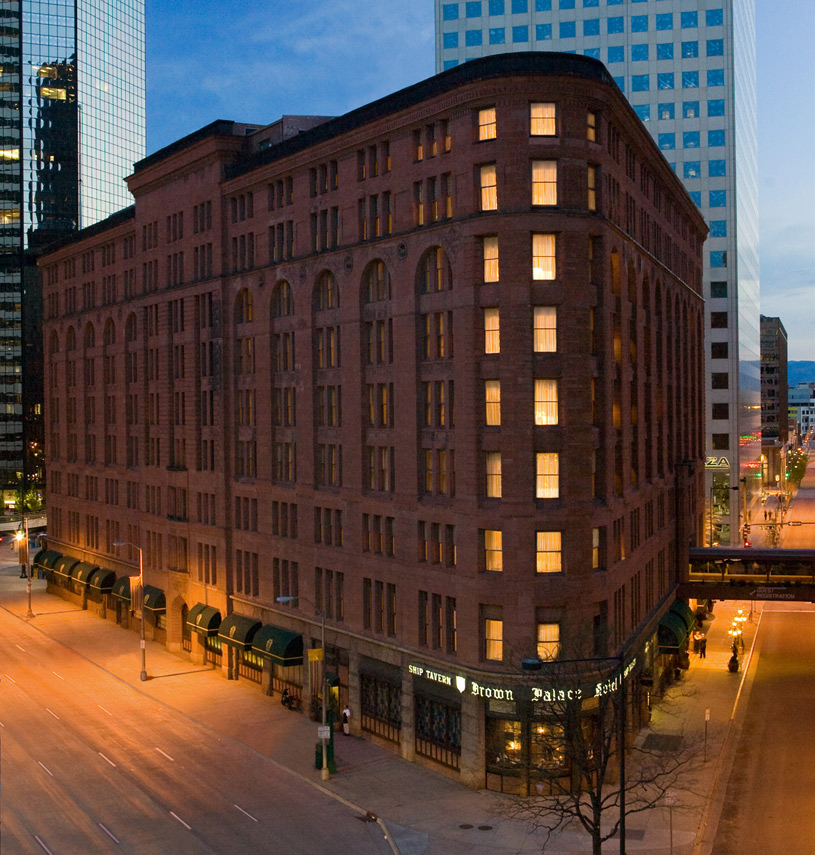 One of the ghosts at Denver's Brown Palace Hotel is said to be Louise Crawford Hill, a socialite who lived in the hotel in the 1930s. Crawford lived in room 904, and after her death, the switchboard starting receiving calls from the room, which was undergoing renovations and had no telephone. 
Guided historical tours recounting interesting anecdotes about the general history of The Brown Palace Hotel are offered every Wednesday and Saturday, and in October, the tours focus on the hotel's ghostly past. This popular tour highlights tales of unexplained phenomena and spirits who appear to have chosen to spend eternity at the hotel.
Among the other otherworldly sounds and spirits here are:
- A formally-dressed string quartet is said to live in the hotel's main dining room and has been allegedly heard to be practicing thier music. The room was formerly known as the San Marco Room, where big bands played. 
- A man dressed in an old-fashioned train conductor's uniform was seen at the site where the hotel's railroad ticket office used to be. 
- A baby's cries emanating from the boiler room
- Ghostly children playing and running in the hallways
Book a spooky stay at Brown Palace Hotel >>
---

Related Hotels