Emerging Destinations: New Delhi, India
---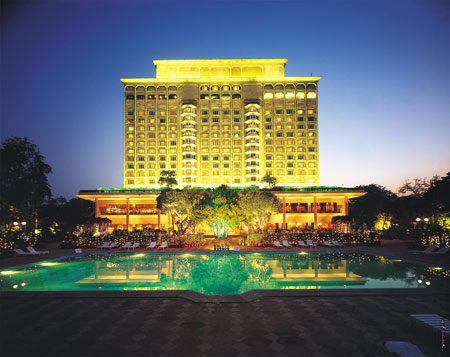 Tired of your typical vacation spots and looking to spice up your plans with a visit away from the norm? Then you'll love our new blog series, Emerging Destinations! We'll be featuring an exciting hotspot with every post that's not your typical resort. So whether you're looking for an exciting adventure or simply an escape to a new world, we guarantee to awaken the intrepid spirit in you, encouraging you to take a leap of faith and check out a new location for your next vacation!
Today's featured destination is New Delhi, India. New Delhi is one of the fastest growing cities in the world, and according to the National Geographic's Traveler Magazine, it's one of the most incredible cities of a lifetime to visit and explore. For your trip to this emerging destination, consider staying at the Taj Mahal Hotel. New Delhi has gorgeous ancient monuments including Humayn's Tomb and the Akshardam, a jaw-dropping Hindu temple, as well as a lively performing arts scene. Check into the Taj Mahal Hotel for a truly unique and eye opening experience. This luxury hotel has a warm, pristine lobby with details reminiscent of Mughal architecture. The Taj Mahal Hotel is an authentic showcase of artifacts, and the domes and panels perfectly compliment the marble fountain streams. Sound like the perfect escape from the hectic and an opportunity to see and view the tranquil beauty of a new destination? Then take the leap and connect with your inner self by booking your trip to India today!
In case you missed our first featured emerging destination, Ho Chi Minh City, Vietnam, you can check it out here!
---