Sponsored Post: Special Spa Services at Trump International Hotel and Tower Chicago
---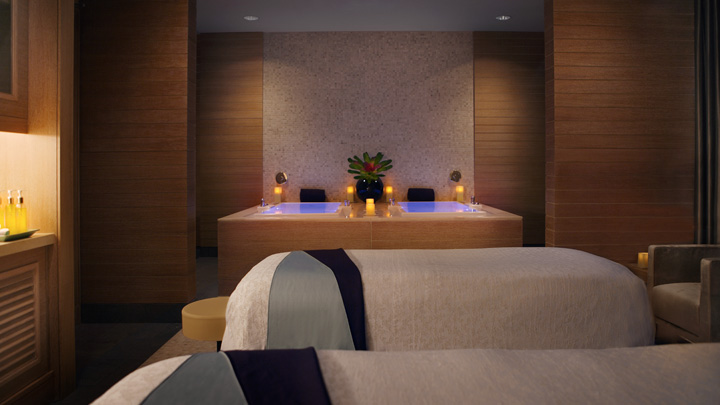 Chicago winters are nothing to joke about. While we hope the frigid weather is behind us,  but just in case The Spa at Trump is offering some Chocotherapy to warm up the senses. The 23,000 sq. ft. Spa at Trump, located inside the Trump International Hotel and Tower Chicago, features an array of 5 star services with 11 treatment rooms and 53 spa guestrooms overlooking the Chicago skyline. Here's just a few of the winter services they offer:
-Lovers of chocolate will want to sign up for the Hot Chocolate Body Scrub. The exfoliating treatment helps loosen fat and has an anti-cellulite effect. After the scrub, the skin is hydrated by an delectable chocolate mousse and you get to sip on a delicious cup of hot chocolate. Pair it with the Hot Chocolate Pedicure for the complete decadent service. You'll get a vanilla foot bath followed by a creamy chocolate exfoliation treatment and the chocolate mousse application mentioned above. 
-Prefer pearls over chocolate?  The Black Pearl Body Treatment uses crushed black pearls to exfoliate away dead skin cells and promotes hydration and skin tone. It can be paired with the Black Pearl Facial where Pearl Essence Powder exfoliates and then firms and hydrates the skin.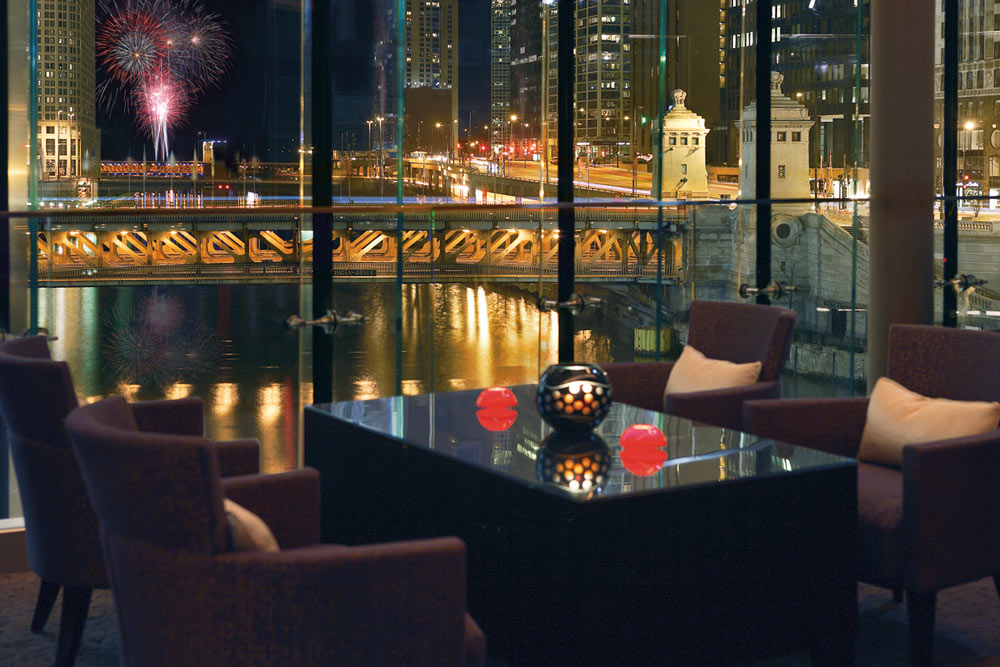 Exclusive to the Chicago location of Spa at Trump are year-round services which are designed to combat the harsh effects of city living with natural ingredients that detoxify and replenish.
-The Ultimate Urban Body Mask begins with a body purifying exfoliation featuring detoxifying herbal mineral sals and antioxidant vitamins. That's followed by a blue-green algae mask enhanced with chlorophyll extracts to infuse the skin with potent cellular nutrition. The treatment finished up with a replenishing massage application of detoxifying aromatherapy oils, including cypress, rosemary and grapefruit.
-The 90-minute Ultimate Urban Facial is designed to enhance all skin types. It begins with a deep cleanse using 100% natural cleansers and floral waters designed to wash away dull surface skin cells. Cellular renewal is then stimulated with a glycolic or fruit enzyme peel designed to exfoliate and reduce the appearance of fine lines. To cap off the experience, you'll receive a warm and soothing foot massage. 
-The Ultimate Urban Neck & Shoulder Massage combines acupressure and massage techniques, hot and cold volcanic rocks, and specially formulate shea butter and is designed to penetrate deeply into muscles and joints.  
These are just a few of the services currently offered at the Spa at Trump. Be sure to check in to see what Spring treatments await you!
Discover details, rates, and more photos of Trump International Hotel and Tower Chicago >> 
Share this article:
---