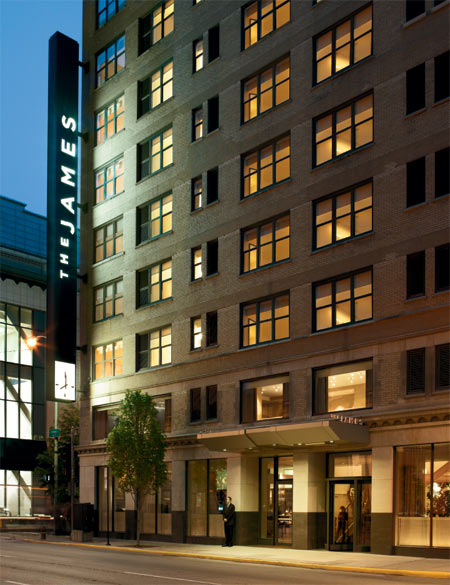 Art in Chicago has a new place to check in to.  It's not just The Art Institute of Chicago, Museum of Contemporary Art, National Museum of Mexican Art, anymore, now you can get Art@TheJames.
The James Chicago pays homage to the creative neighborhood that it calls home. Artists are a mix of local and international artists, both emerging and prominent.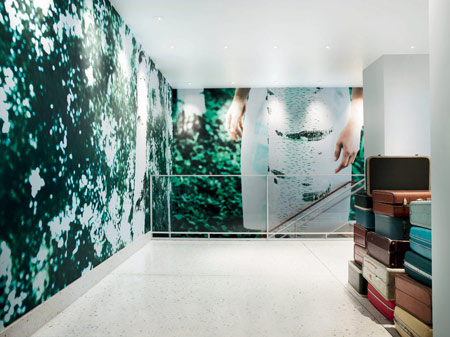 Currently, The James Chicago is featuring Joel Ross, Demarcus Purham, Monique Meloche, Nienke Sybrandy, Andrea Mantin, and Kristina Estell.
The entire James Hotel experience, from your arrival all the way to the walls of your guestroom, aims to be a journey of visual and cultural luxury.
The Joel Ross installation shown at right is called Room 28. The artist checked into a motel and packed the entire contents of the room into antique suitcases.
We wouldn't recommend packing up your room at The James Chicago, but you should definitely enjoy being surrounded by art!
Share this article:
Explore rates, details, photos and more at The James Chicago >>
---