Ritz-Carlton Charlotte Embraces A 24-Hour Stay!
---
We love the idea of hotels allowing guests to stay past noon if there isn't someone scheduled to check in later that day, and that's exactly what the Ritz-Carlton Charlotte now embraces! Guests that book the 'Stay and Play' package get to check in on Saturdays and receive a guaranteed 24-hour stay. The new 'Stay and Play' package allows folks to check-in at any hour on Saturday and check out 24 hours later, even if that means a Sunday night check out. For guests who check in early on Saturday, check out will be 24 hours later or at noon, whichever gives guests more time in their room! We have always loved the elegance of the Ritz-Carlton Charlotte, and this relaxing package makes us love it even more!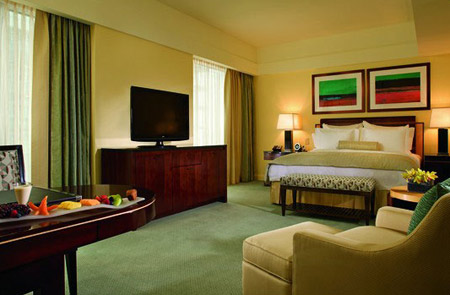 Be sure to explore the Ritz-Carlton Charlotte for your next visit to North Carolina!
---

Related Hotels