Did You Know? Hotel Caesar Augustus
---
The role played by Capri in Roman times was remarkable. The turning point that marked the history of the island occurred in 29 BC, when Octavian Caesar, returning from the East, landed in Capri where, according to the narration of Suetonius, a very old oak tree began to show signs of life. Augustus, interpreting this as a favorable sign, removed Capri from the dependence of Naples, in exchange he granted the largest and most fertile island of Ischia, and Capri became the dominion of Rome.
The subject of any number of picture postcards, the statue of Ceasar Augustus at Hotel Caesar Augustus has become a symbol of Capri, and of the history of one of Italy's finest five stars.
Russia's Prince Emmanuel Bulhak, one of the first owners of the villa and the man responsible for transforming the cliff edge property into a center of art and culture, had the statue placed on the corner of the terrace over a century ago.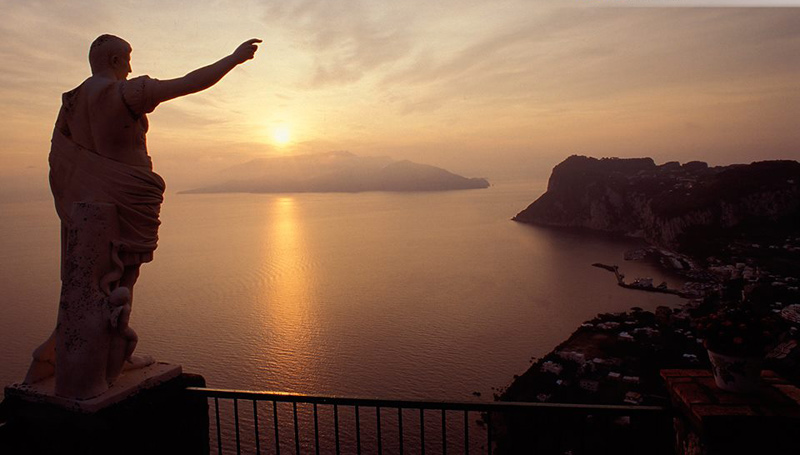 Book a stay at Hotel Caesar Augustus >>
---

Related Hotels