Boating Opportunities at The Capri Palace Hotel & Spa
---
Capri Palace Hotel & Spa is a luxury hotel of refined elegance that recalls, with arches, vaults and columns, an ancient Neapolitan palace of 1700's. The Resort is just steps away from the small and charming center of Anacapri, authentic village in the most exclusive, charming island of Capri, where you can admire a wonderful panorama of the sea and the Gulf of Naples. The Capri Palace Hotel & Spa operates several spacious and comfortable speedboats perfect for private transfers and excursions.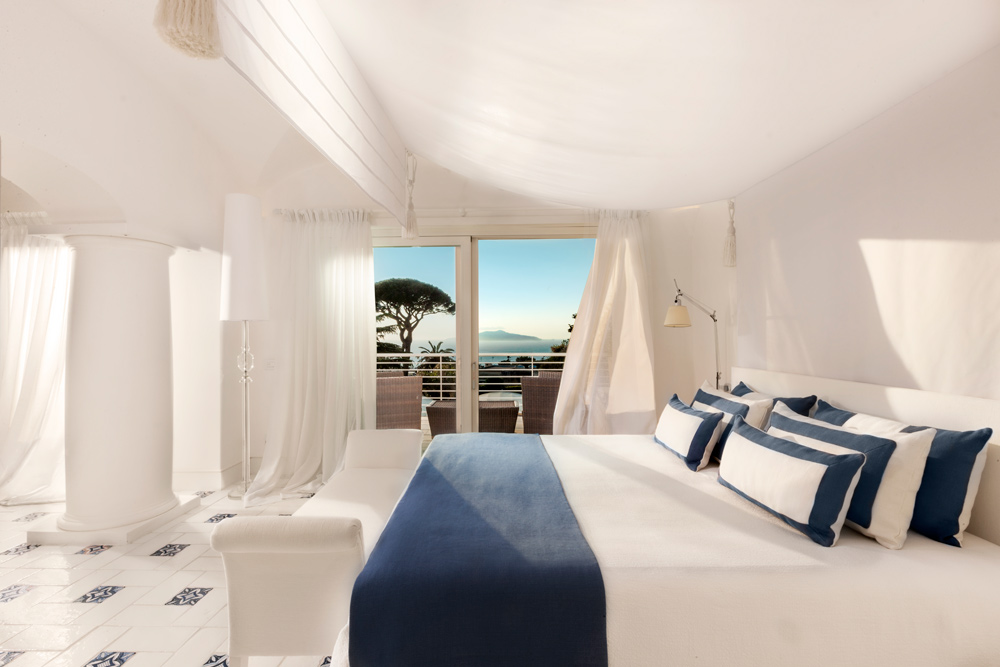 Boating Choices Include:
Baia 50-The Capricorn provides guests with a dining area and kitchen corner. Adjacent you will find a charming king bedded main cabin with shower and toilette. The comfortable sun decks are the perfect spot to spend unforgettable moments under the Mediterranean Sun. 
Length: 15 m
Engines: 2 x 735 HP
Max speed: 34 knots
Cruising speed: 27 knots
Fuel tank: 2000 lt
Water tank: 500 lt
Capacity max: 6 + 1 skipper - from 7 to 10 pax with 2nd skipper at extra cost
Beds: 2
Toilets: 1
Itama 40
Length: 12 m
Engines: 2 x 450 HP
Max speed: 34 knots
Cruising speed: 27 knots
Fuel tank: 1500 lt
Water tank: 500 lt
Capacity: 6 + 1 skipper - from 7 to 10 pax with 2nd skipper at extra cost
Toilets: 1
Imago 32
Length: 9,75 m
Engines: 2 x 315 HP
Max speed: 34 knots
Cruising speed: 27 knots
Fuel tank: 500 lt
Water tank: 100 lt
Capacity: 4 + 1 skipper
Toilets: 1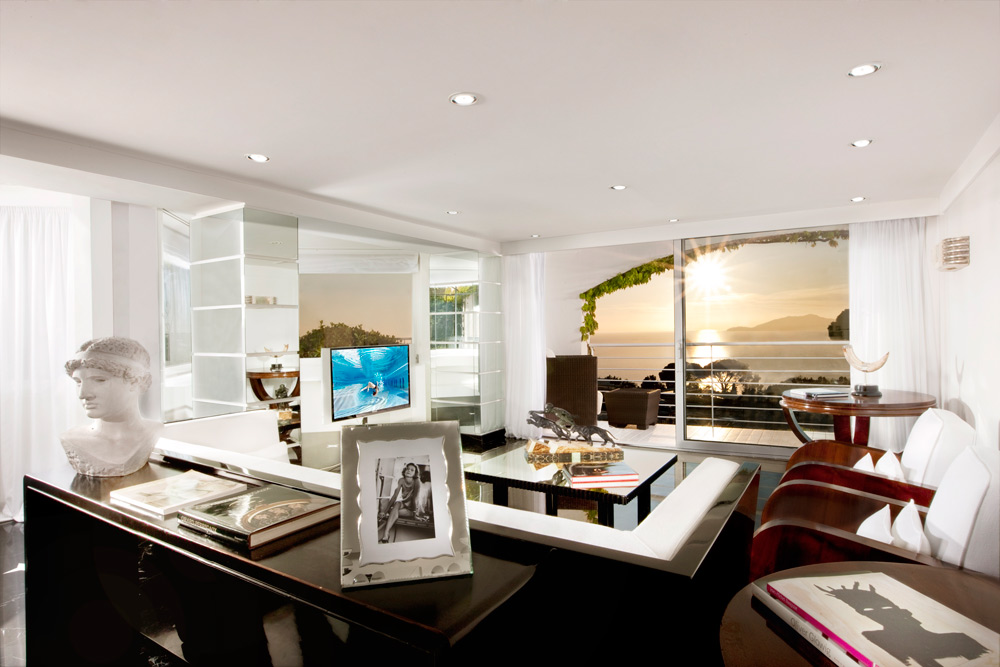 Book your stay at Capri Palace Hotel & Spa >>
---