Buenos Dias a Buenos Aires!
---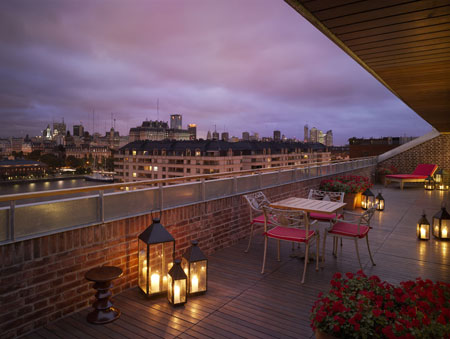 Did you know that people from Buenos Aires are referred to as porteῇos, or people of the port? Aside from being the capital and the biggest city in Argentina, Buenos Aires is bursting with things to do and culture to explore. Buenos Aires is composed of various neighborhoods, or barrios, and each has its distinct characteristics and culture. I encourage you to check them all out, but consider giving yourself at least a few days to fully absorb everything this city has to offer!
Start your exploration by checking into the Faena Hotel and Universe, steps away from the river. Not only does this luxurious resort offer the opportunity to enjoy the race track from a box seat, but it also presents you with the opportunity to get to know the inner workings of a winery and even create your own wine! While you're indulging yourself, be sure to try Argentine ice cream; it's truly phenomenal, and I especially recommend the dulce de leche flavor. Enhance your stay by exploring some of the nearby barrios including Recoleta, which is the city's most exclusive neighborhood that offers luxurious boutiques, fabulous restaurants, and beautiful galleries.
Two other barrios worth visiting are San Telmo and La Boca. San Telmo is a historical neighborhood that has preserved the authentic charm of Buenos Aires, and the cobblestone streets and high trees make an atmosphere of exceptional reminiscence. La Boca is located right on the water, and it's one of the most unique areas of Buenos Aires. The buildings are painted vibrant colors, and there is tango dancing and singing in the streets. This is predominantly a tourist location, but it is unlike any other part of town and definitely worth a visit. After absorbing everything the city has to offer, return to the Faena Hotel and Universe, unwind at the luxurious spa, and fall asleep in one of the 105 rooms designed to offer you a luxurious experience of modern elegance.
---

Related Hotels