Shangri-La Hotel Beijing Participates in Earth Hour Yet Again!
---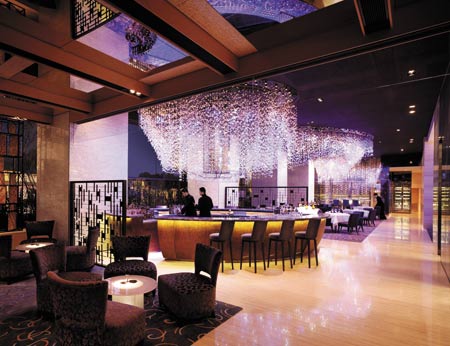 According to Earthhour.org, 5,200 cities and towns in 135 countries turned off their lights for Earth Hour in 2011, sending an impacting message to spark action on climate change. The Shangri-La Hotel Beijing is a proud participant in conserving energy for Earth Hour for the last three years, making 2012 its fourth consecutive participation year! Earth Hour is a global event organized by the World Wildlife Fund for Nature, and we're thrilled to see luxury hotels playing their part in conserving energy!
Tomorrow, March 31st, between 8:00pm and 10:00pm, the Shangri-La Hotel Beijing will stop the turnstiles and escalators, and dim or turn off the lights in public areas, restaurants and bars, shops, guestroom corridors, house areas, and back activity areas. Additionally, this luxury hotel will host an Earth Hour Party at Cloud Nine Bar, serving complimentary cocktails to guests of the hotel who support Earth Day and have turned off the lights in their rooms. According to Christopher Chia, the area general manager of Shangri-La Hotels and Resorts, "at the Shangri-La Hotel, Beijing, environmental protection, energy conservation and the reduction of waste emissions are integral components of our corporate social responsibilities. We hope that our involvement in this event will enhance staff and guest awareness of the need to protect our environment for future generations." We couldn't have put it better ourselves! Be sure to check out the Shangri-La Hotel Beijing for Earth Day as well as for your future travels, knowing that you are supporting a hotel that supports our environment!
---

Related Hotels