Fun Facts About The Peninsula Bangkok
---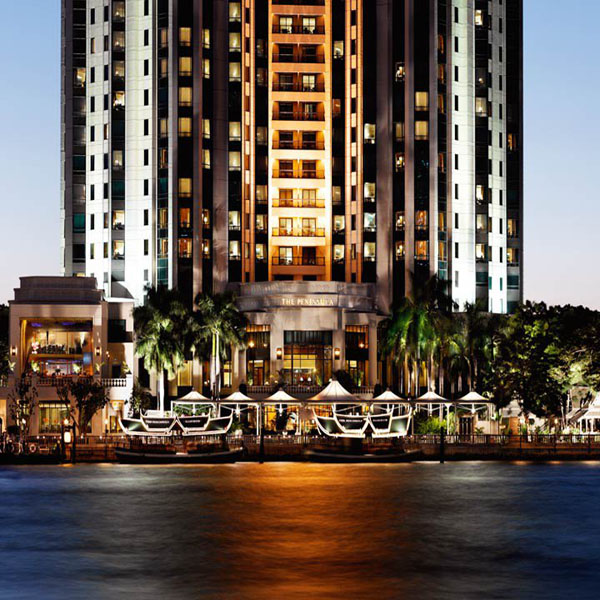 In the few years since the hotel opened, the luxurious riverside The Peninsula Bangkok has quickly established itself as one of Bangkok's finest hotels, winning many awards and accolades, including World's Best Hotel in 2003 by the readers of Travel + Leisure magazine. Thanks to its unique waved-shape design and location on the banks of the Chao Phraya River, The Peninsula Bangkok is a stunning, 39-story hotel offering uninterrupted panoramic views of Bangkok from every one of its large, luxurious guest rooms and suites. Here's a few fun facts about the luxury hotel. 
-Over five years ago, The Peninsula Bangkok's expert gardener planted the first seeds in the Naturally Peninsula Garden. The hotel's own herb garden features an array of local herbs used in Thai cuisine as well as in traditional medicines. Located behind Thiptara restaurant, the garden is watered twice a day and its soil is refreshed every six months to ensure the highest quality produce including sweet and red basils, thyme, rosemary, mint, sage, vanilla beans and tarragon.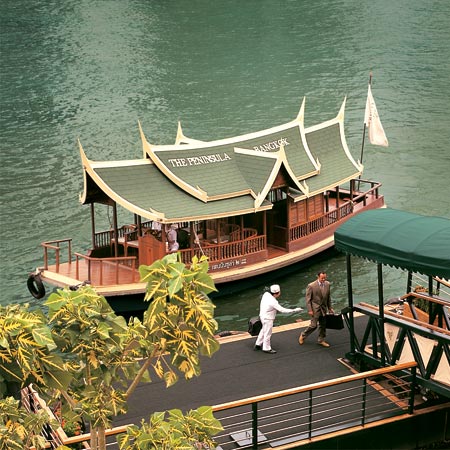 -The Peninsula Bangkok's selection of transport options includes an elegant customised fleet of Rolls-Royce Silver Spur, BMW 7 Series, and a helicopter from the hotel's private helipad. Guests can also explore the city Thai style via The Peninsula Bangkok's customised three-wheel tuk-tuk or on one of four beautifully restored rice barges that ferry across the river from the Peninsula Pier Lounge to the Skytrain Station.
-The Peninsula Bangkok's four stylish shuttle boats make 648 daily roundtrips between three piers. The trips - and the views - are free.
-All rooms at the Peninsula Bangkok have views of the Chao Phraya River and the city. Some rooms offer landscaped balconies where guests can relax and enjoy the stunning views and the river breezes or indulge in an intimate fine dining experience.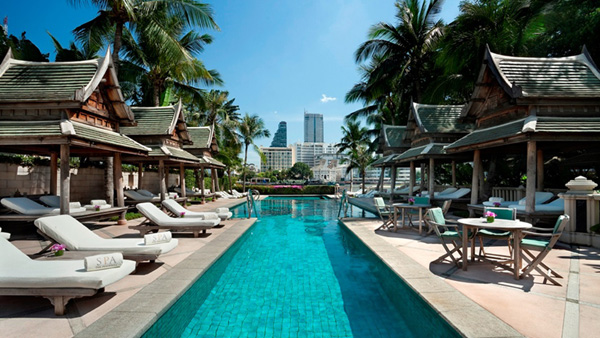 -The Peninsula Academy offers classes and experiences as diverse as one-on-one Muay Thai class on the banks of the Chao Phraya River, elephant rides through vineyards, Thai painting classes, and exotic cooking classes.

-The tennis court, located on the ground level of the hotel, offers a full-time tennis expert for those needing a partner or wanting to improve their swing.
 
-With breathtaking views of the river and the city, the serene three-tiered outdoor pool measures 88m (288 ft) and is flanked by Thai salas for relaxing in style.
View rates, details, and more images of The Peninsula Bangkok >>
Share this article:
---