Where to Visit During Your Stay at NJV Plaza Athens
---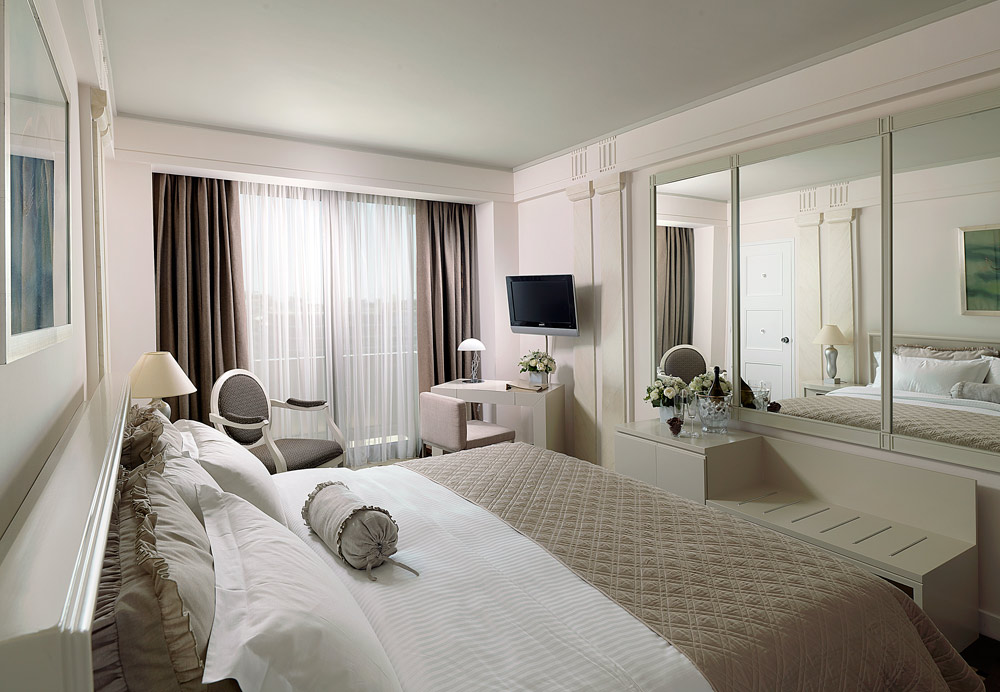 NJV Athens Plaza is considered one of the best and most luxurious hotels in Athens. Its ideal location, supreme customer service, and subtle opulence are its three distinctive characteristics. With 159 guestrooms, 23 suites, a trendy restaurant, bars, lounges, a fully equipped conference center, and high quality services, amenities, and standards, NJV Athens Plaza is the ideal choice for a short or a long-term stay. 
Guests of NJV Athens Plaza will find themselves within striking distance of numerous Athenian cultural and historical sites.
Here's just a few places to put on your itenirary:
The Acropolis: The Acropolis, and the Parthenon in particular, is the most characteristic monument of the ancient Greek civilisation. The Parthenon was dedicated to Athena Parthenos, the patron goddess of the city of Athens and goddess of wisdom. It was built under the instructions of Pericles, the political leader of Athens in the 5th century BC. The Parthenon was constructed between 447 and 438 BC and its sculptural decoration was completed in 432 BC. In 1987 it was inscribed as a World Heritage Site (UNESCO, 1987). 
The Temple of Olympian Zeus: The massive temple of Zeus, the most important building in the Altis, standing in its very centre, is the largest temple in the Peloponnese, considered by many to be the perfect example of Doric architecture. 
The National Gardens: This 38 acres public park is located behind the Greek Parliament building.  The Garden is home to ancient ruins, columns, mosaics, and busts of historically important Greeks such as Dionysis. 
The National Archeological Museum of Athens: This is largest archaeological museum in Greece and one of the most important museums in the world devoted to ancient Greek art. It was founded at the end of the 19th century to house and protect antiquities from all over Greece.
Megaron Mousikis (Athens Concert Hall): This cultural center is is just 2 metro stops from NJV Athens Plaza. Famous artists and renowned orchestras have performed in its amazing state-of-the-art halls, while numerous dance and theater performances have attracted thousands of visitors. Megaron Plus is located right next to the Athens Concert Hall and regularly hosts numerous lectures, workshops and conferences. 
Lycabettus Hill: The hill offers a panaromic view of the city and can be  reached by a funicular railway that departs from Kolonaki. 
Athens' Historical District: The picturesque paved streets, the lovely taverns with the delicious traditional cuisine dishes, the cozy bars, the galleries, the cultural centers, the museums, the old churches, and the ancient monuments bedazzle the eye of the beholder. Especially during the winter, the heart of the Athenian night life beats in Psyrri, Thiseio, Kerameikos, Gazi and Monastiraki, where visitors will find numerous big and smaller bars and clubs. 
Book a stay at NJV Athens Plaza >>
---