Yachting Italy's Amalfi Coast and the Mediterranean with Cristallo Palace Hotel
---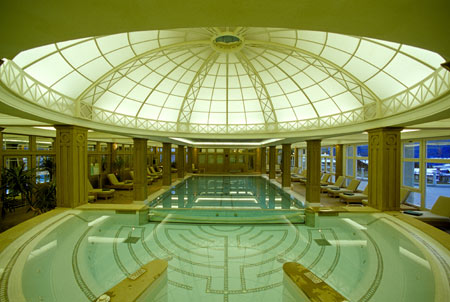 The
Cristallo Palace Hotel and Spa
-- the gem of a hotel nestled in Italy's Dolomites-- is getting ready to open for the summer season. (The hotel closes during the winter months.) As it does so, Cristallo Palace has made a special announcement about a "new frontier." The luxury property can now take guests yachting along the beautiful shores of the Mediterranean with a new program:
Cristallo Luxury Yachting & Spa.
The service allows guests to charter customized yachts that will reflect the hotel's famous hospitality and style on-board. What's more: You can indulge in Transvital beauty treatments while sailing the high seas. There are three itineraries currently available:
*Explore the Ligurian coast from Saint Tropez to Portofino
*Discover the white beaches and beautiful bays of the Sardinian coast when sailing from Porto Rotondo to Maddalena. Porto Cervo is famous for its luxury lifestyle.
*Hit the Amalfi Coast and the island of Capri, exploring clifftop towns like Positano and Ravello
---