Where to Stay in Vienna: Daily Candy Hearts The Ring Hotel
---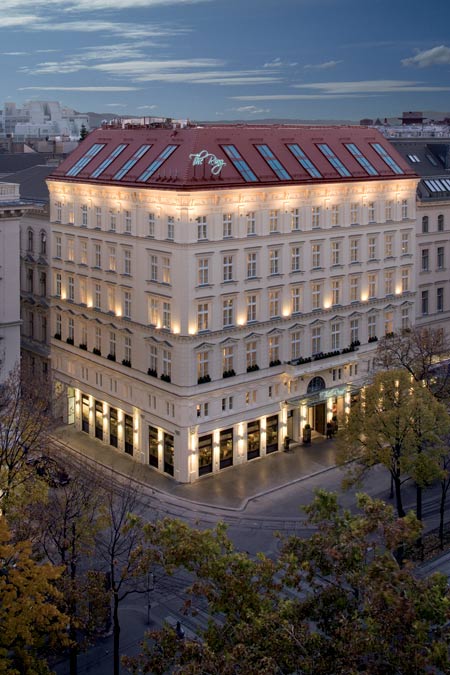 Going to Vienna?
Daily Candy has some tips
on visiting the elegant Austrian capital, where you'll find the "new cool of the Old World" and plenty of divine local wine. To quote the travelista gals at Daily Candy, "Vienna may be one of Europe's most elegant (read: stuffy) capitals of culture and music, but it also has plenty of edge — groovy designers, wine made within the city limits, stylish beds, and tasty restaurants. And nary a waltz in sight." As far as lodgings, D.C. likes
The Ring Hotel
as
much as we do:
"If you're in the market for a splurge, The Ring (Kaerntner Ring 8; +43-1-22-122) is the hippest luxury hotel. Hey now, dig that vodka bar."
---