Trends: Solo Women Travelers and Female-Friendly Hotels
---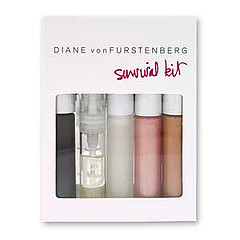 Everyone's talking about women's travel these days. This month, Travel and Leisure reports on female-friendly hotels: the Sanctuary South Beach offers discounts for women traveling solo, the St. Regis Shanghai offers a Ladies Floor staffed by female butlers, the Mandarin Oriental, New York has created the whimsical Girl's Guide to Glamour in Gotham (a Chanel makeover, a manicure at Bergdorf's and a shopping tour by limo), and London's Berkeley offers the Girls Night In weekend, a pampering extravaganza complete with in-room manicures, Cosmopolitans, Bliss products and late-night snacks.
My pick for solo women travelers? Vancouver's Le Soleil Hotel, with its Elle Suites specifically designed for the female business traveler. Amenities available include office supplies, soaker tubs with bath bombs and essential oils, Aveda body products, make up mirror, small wooden body massager, a selection of women magazines, low fat and low carbohydrate snacks in the mini bar and a selection of nylons and feminine hygiene products. Hotel Le Soleil's concierge will also provide an up to date list of around town events that may be of particular interest to women.
Also, be sure to check out Tango Diva—an online magazine devoted to women travelers.
And for women on the go... A fashion crisis on the road? Check out Diane Von Furstenberg's emergency kit (pictured) sold at W Hotels online store.
---