Travel Trends: Personalized Hotel Rooms
---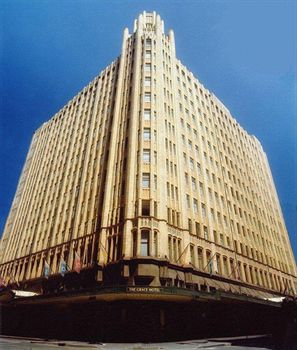 A hotel in Sydney is making waves in the travel industry with a unique new offering: customized hotel rooms. From the pillows to the lampshades, the choice is yours when it comes to designing your ultimate hideaway at the historic
Grace Hotel
.
According to the News online
, the Art Deco hotel now offers 10 personalized guest rooms priced at $400 a night - about twice as much as a standard room at the hotel:
When guests call to make a reservation for one of the rooms they are asked if they are travelling for business or pleasure, their favourite flavour, favourite colour and which type of pillow they prefer. There are also given three different room layouts to choose from. One room is designed to suit couples with a large semi-built-in bathtub and rain shower, while the second is more for business travellers. It doesn't have a bath but it has a wall separating the bed from the lounge area, which has two chairs if you want to have a small meeting and you can plug your laptop into the TV for presentations. The third layout has a large, open-plan feel for longer stay guests with a wardrobe in the spacious bathroom. If you like the layout, but not the lounge, staff will just swap it with one from another room.
Guests can also choose their furniture and brand of toiletries.
---