The Ritz-Carlton Launches Loyalty Rewards Program
---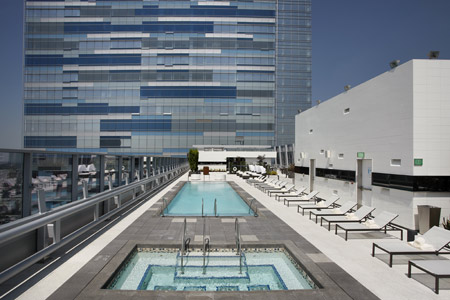 Hard to believe that such a high-end brand would start a rewards program? It's true,
according to the Wall Street Journal:
"Responding to the sharp decline in rates consumers will pay for luxury hotels during economic hard times, Ritz-Carlton will join airlines, credit-card companies, many other hotel chains and even lowly sandwich shops Tuesday in offering a loyalty program to its customers. The high-end chain had long held that its customers weren't interested in anything as pedestrian as "points." But the recession has hit luxury hotels even harder than the rest of the industry." As Ritz-Carlton is a Marriott brand, the new "Ritz-Carlton Rewards" program-- doling out loyalty points in exchange for stays-- will let you rack up the points whether you stay at a Courtyard, Marriott, or Ritz-Carlton.
The USA Today has the scoop:
"Starting Wednesday, both Marriott and Ritz-Carlton guests who sign up for the new loyalty program will be able to earn and save points. They can use the points for reward stays at Ritz-Carlton hotels or exclusive experiences offered through partnerships. So far, Ritz-Carlton has lined up partners including luxury tour operator Abercrombie and Kent; fashion designer Vera Wang; National Geographic Expeditions photography workshops, and luxury retailer Neiman Marcus."
---