St Regis Gets Bloody (Mary)
---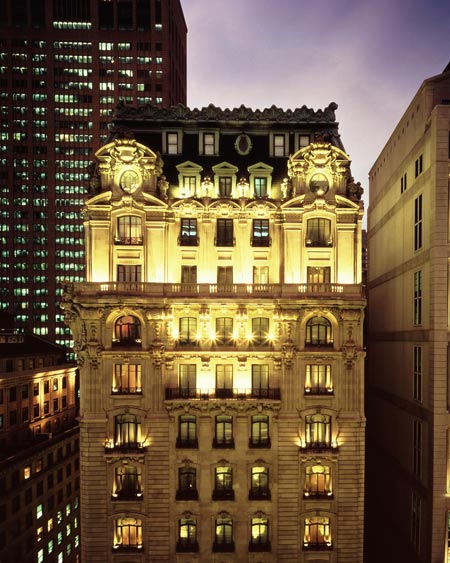 A staple of brunch menus everywhere, you can thank the St Regis New York for perfecting the Bloody Mary. In 1934, Fernand Petiot, the bartender at The St. Regis New York's King Cole Bar, perfected the recipe for a vodka-and-tomato juice cocktail he dubbed the Bloody Mary. Deemed too racy a name for the hotel's clientele, it was rechristened the Red Snapper, a name that didn't last long. 
Today, the Bloody Mary remains the signature cocktail of the St. Regis brand, with each hotel crafting its own interpretation of the libation. Here's three of our favorites:
The St. Regis Beijing-Great Wall Bloody Mary
Taking its cue from the inclusion of beer in ancient worship rituals, this cocktail substitutes Chinese pilsner for vodka.
INGREDIENTS
2 1/2 oz / 75 ml Tsingtao® beer
3 1/2 oz / 100 ml Bloody Mary mix
3 oyster shooters, for garnish
1 lemon wedge, for garnish
DIRECTIONS
Pour the beer into an 8 oz / .2 l white wineglass filled with ice. Then pour the Bloody Mary mix on top. Garnish with the oyster shooters and lemon wedge.
The St. Regis Bora Bora Resort-Bora Mary
The discovery of a watermelon plantation on a nearby coral reef islet led to the creation of a delightfully refreshing cocktail.
INGREDIENTS
1 1/2 oz / 45 ml premium vodka
1 1/2 oz / 45 ml Bloody Mary mix
1 oz / 30 ml lime juice
1 1/2 oz / 45 ml watermelon juice (or strawberry juice)
Watermelon cube (or whole strawberry), for garnish
DIRECTIONS
Blend all ingredients with ice until frothy. Pour into a 6 oz / 150 ml champagne flute. Strawberry may replace watermelon in this recipe. Garnish with a cube of watermelon to size or strawberry, if using.
The St. Regis Houston-Harry's Texas Bloody Mary
Cajun seasoning, tequila, vodka, and jalapeño give this bold cocktail a decidedly Texas kick.
INGREDIENTS
1 oz / 30 ml premium vodka
6 oz / 30 ml tequila
5 oz / 150 ml Bloody Mary mix
1 lemon wedge / 5 ml fresh lemon juice
1 lime wedge / 5 ml fresh lime juice
4 slices jalapeño
1/2 tsp / 2 g sugar
2 olives
1 thin tomato slice, for garnish
1 celery spear, for garnish
DIRECTIONS
Combine all of the ingredients over ice and shake. Pour into an 8 oz / .2 l highball glass filled with crushed ice. Garnish with a thin slice of tomato on the celery spear.
If none of those suit your fancy, you can find all the St. Regis Bloody Mary Recipes here
---

Related Hotels