Score a Room at World Cup Hotels
---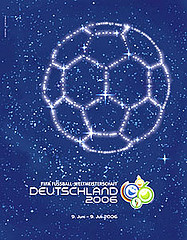 This is not a joke. For months now, hotels in Germany have been booked solid for this year's World Cup games. Many fans didn't even bother buying tickets to matches because of the enormous challenge of finding space in the nearby hotels. But now that's all about to change. As described by Hotels Magazine:
A spectacular mix-up by FIFA, soccer's governing body, means one million hotel room nights during the tournament are going on sale days before the kick-off on June 9. Apparently FIFA block-booked two million hotel room nights across Germany in June-July for sponsors, dignitaries, teams and fans - but only sold half of them. The rest have been handed back to German hoteliers, most of whom are furious.
Thus prices have started falling, and there will be plenty of deals come kick-off on June 9.
---

Related Hotels