Say Goodbye to Eos Airlines: Another One Bites the Dust
---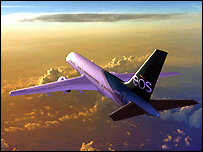 Sadly, it looks like our favorite luxury airline,
Eos
, is
following in the footsteps of Maxjet
and has ceased operations.
Travel Weekly has the scoop
on the demise of Eos, which filed for bankruptcy over the weekend and closed its doors as of April 28. It looks like the end of an era.
---