Sail with the Pros: Bitter End Yacht Club's Pro Am Regatta 2009
---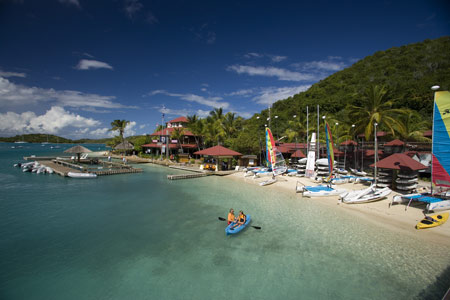 Bitter End Yacht Club
-- the famous water sports resort and nautical village on Virgin Gorda-- is not just the setting for an idyllic Caribbean escape. It's also home to the annual Bitter End Pro Am Regatta, a world-class sailing event that matches up amateur sailors with America's Cup skippers, Olympic Medalists, and Around the World Race Winners:
Picture yourself teamed with Serena Williams or Roger Federer in the doubles final at the U.S. Open. Few, if any, sporting events in the world offer the fan an opportunity to participate at such lofty levels. The Bitter End Pro Am Regatta is different from any sporting event or regatta on earth.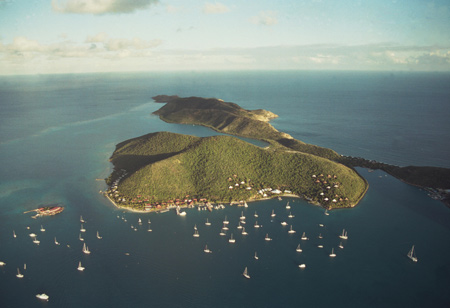 The 23rd annual event will take place from October 31- November 7, 2009, and will use Lasers, Hobie Waves, ICs, and Hunter 216s. Even first time sailors are welcome. Snorkel, windsurf, and relax on the beach during your down time. There's even an excursion to Norman Island or Anegada scheduled for Wednesday, the layday, which is devoted to non-sailing. Don't miss the evenings of rum-infused merry-making: cocktail parties, wine dinners, pub gatherings, organized Q&A sessions, etc. Book the "Pro Am Admiral's Package" and you'll get showered with all kinds of good stuff: three meals a day, cocktails, sunset cruises, and an Introduction to Sailing Course.
---