Rent the Entire Mandarin Oriental Tokyo for One Night
---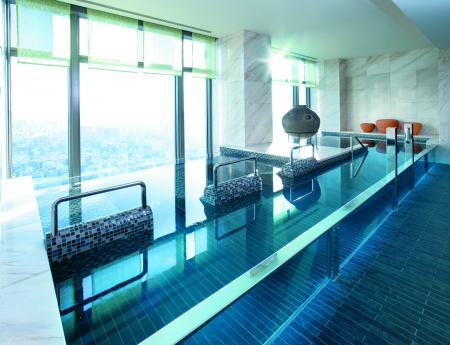 Get ready to party. You can have the entire
Mandarin Oriental Tokyo
to yourself for a night. Home to three Michelin-starred restaurants, the sexy hotel in central Nihonbashi District is turning five this December. To celebrate, the hotel is taking bids from both individuals and businesses for a one-night rental with full access to the eateries for an exclusive party hosting 500 people. All guest rooms and te spa would be reserved as well-- from 3pm to noon the following day. Price tag? $670,000.
The Australian reports:
"As soon as the hotel finds a willing buyer they will apply to the Guinness World Records for an inclusion as the world's most expensive hotel arrangement. The hotel's offer is available right up until November 30, 2011, providing you pick a date that hasn't already been reserved."
---