New Luxury Travel Destinations
---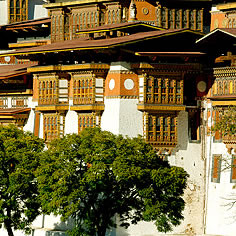 A recent article in the
Washington Post describes the "destination fatigue-- been there, done that, paid a big bill"
-- that affects a growing number of high-end travelers. When you've vacationed in Patagonia, the BVI, and the Greek Islands, and cruised the Nile and Yangtze rivers, what's next? The answer is remote, off-the-map destinations that once only appealed to backpackers. The newest hotspots are places like Bhutan, where
Amanresorts has opened a string of luxury lodges
that allow travelers to discover this incredible Himalayan kingdom without having to rough it. We'd count
China's Yunnan province
on the list, as well as
luxury safaris in Africa
, and
hotels in northern India
.
What's your next luxury travel destination?
---