Luxury for Less: Abercrombie and Kent Auctions Off Exclusive Luxury Travel Tours
---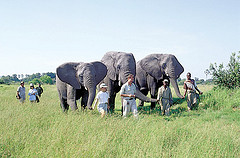 You can save big on Thursday, February 19 starting at 9 am CST when world-renowned luxury travel operator,
Abercrombie & Kent
, begins
auctioning off its "Once in a Lifetime Journeys."
Prices will drop every 30 minutes until they reach a final savings of 60 percent off the original price. The offer will expire at 3 pm CST, and departures are offered on a first-come, first-served basis. Don't miss your chance to experience "the vacation of your dreams... at a once-in-lifetime price!"
Journeys are listed below: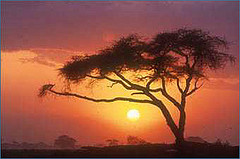 Once in a Lifetime Botswana & Zambia: An Independent Itinerary
Witness the drama of predator and prey — along with one of nature's most glorious spectacles, Victoria Falls — on an independent journey through Southern Africa.
Once in a Lifetime Egypt: An Independent Itinerary
Explore the remnants of one of the world's greatest civilizations on this independent journey in Egypt. View the Pyramids and the Sphinx, see the treasures of Tutankhamun and savor the unique atmosphere of the Nile on a luxurious four-night river cruise.
Once in a Lifetime Kenya: An Independent Itinerary
Enjoy peerless hospitality and unrivaled wildlife viewing in the land of the Maasai on this independent journey.
Once in a Lifetime Spain: An Independent Itinerary
From the days of Muslim influence to the golden age of empire, Spain's past lives on in its incredible monuments and works of art. Experience centuries of history with private expert guides on this incredible independent journey through Spain.
Once in a Lifetime Voyage to Melanesia
This 'Clipper Odyssey' cruise explores the recent past while celebrating long-held native traditions still practiced today. Visit the sites of epic battles that helped secure victory for the Allies in World War II; delight in a traditional Fijian welcome on the island of Yasawa-i-Rara; and witness the Rom Dance, one of the South Pacific's most famous celebrations. Offer valid for cabin category 5 reservations.
---