Luxury Hotel Boom in China: From the Ritz-Carlton Hong Kong to Shanghai's Peace Hotel
---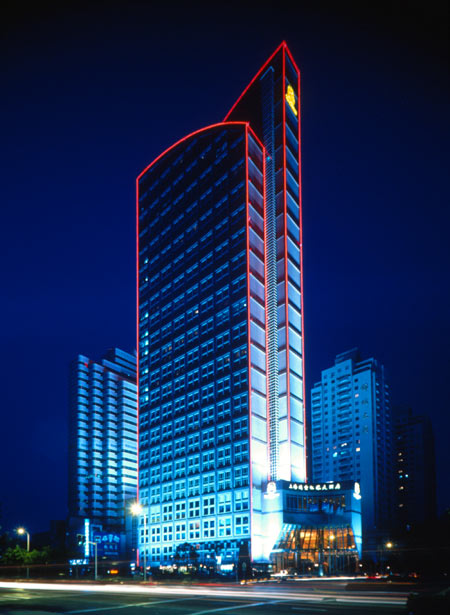 While the hotel industry in some parts of the globe may still be reeling from the economic downturn, China's is proving resilient.
A recent article in The New York Times reports
that "luxury hotels are burgeoning in China," pointing out that some 20 new hotels will open in Shanghai this year,
including the renovated Peace Hotel
, now operated by Fairmont.
And the Ritz-Carlton Hong Kong
, which will be
the world's highest hotel
when it opens in six months, already has 20 bookings for wedding receptions and gets "six or seven more enquiries a day." What this means? China's consumer confidence has bounced back-- demonstrating a "willingness to splurge on luxury goods and services." Though some may caution that overbuilding will lead to a glut in hotel rooms and falling occupancy rates, luxury hotels are sprouting up across the country. Indeed Ritz-Carlton plans to have eight hotels in China by the end of the year. (The luxury operator only had one Chinese hotel a year ago.)
Here's why
:
China is rapidly becoming one of the world's largest markets for high-end goods and services. By 2012, according to a study published by McKinsey last year, China will have more than four million wealthy households — defined in China's case as having an annual income of more than 250,000 renminbi, or about $37,000. Only the United States, Japan and Britain will have more wealthy households by then.
---