Live Like Royalty and Explore Buckingham Palace: Special with The Montague on the Gardens
---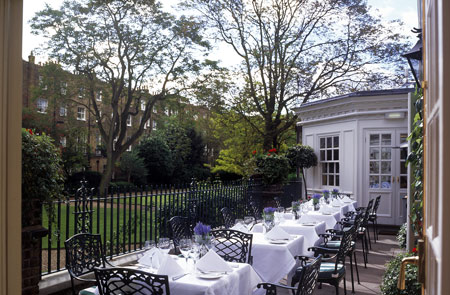 Just a stone's throw from the British Museum,
The Montague on the Gardens
is a stylish four-star hotel in Bloomsbury. Behind the Georgian townhouse facade, guests find a calm respite in the hotel's private garden. The Montague gets its share of repeat clients who appreciate the understated elegance and warm hospitality; the hotel offers immediate serenity when stepping off a London street. With the upcoming Royal Wedding and Queen Elizabeth II's Diamond Jubilee in June 2012, London has morphed into the destination
du jour
. To honor these celebratory events,
The Montague on the Gardens
has designed a special package to give you a real taste of what life is like for the Royal Family. And the staff at the hotel like to point out that the red carpet is always rolled out for you, as guests are treated like royalty no matter what. Called "Live Like Royalty and Explore Buckingham Palace," the package includes;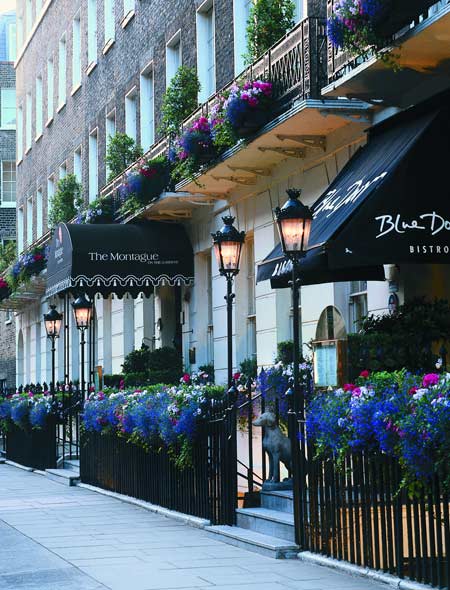 * Two nights accommodation in a beautifully appointed bedroom or suite
* Full English Breakfast daily
* Champagne Afternoon Tea
* Two tickets to your choice of one of the Royal Collection's Palaces and Residences' combined visits:
1) Live Like Royalty - The Queen's Gallery and Royal Mews. The Queen's Gallery - a dedicated space showcasing a wide range collection of art and treasures help in trust by The Queen for the Nation. The Royal Mews – one of the world's finest working stables. It houses the horse drawn carriages and motor vehicles used for state occasions, including the gold coach last used during the Queen's Golden Jubilee in 2002

OR

2) The Royal Day Out -The State Rooms, the Royal Mews and The Queen's Gallery, Buckingham Palace. The State Rooms, the heart of the working palace, lavishly furnished with some of the greatest treasures from the Royal Collection - paintings by Rembrandt, Rubens, Poussin and Canaletto; sculpture by Canova; exquisite examples of Sèvres porcelain; and some of the finest English and French furniture. Visitors also have access to Royal Fabergé, revealing how the world's finest collection of work by the great Russian goldsmith and jeweller has been created by successive generations of the British Royal Family.

The Royal Day Out is available from 23 July to 3 October 2011
Prices start from £187.00 per night for the Live Like Royalty offer and £200.00 for The Royal Day Out offer per night (excl. VAT) based on two adults sharing a Superior Double room for two nights. This package is offered subject to availability. Terms and conditions apply. Please note that tickets are not available on Sundays.
---