Jane Austen Festival to Run This September in Bath, England
---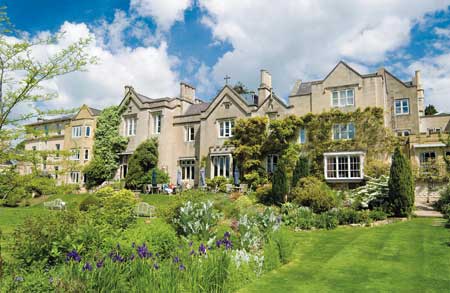 The
2010 Jane Austen Festival
takes place in Bath from September 17th-25th. Now in its 10th year, the event grows annually, with more and more  people dressing in Regency-style costume celebrating the life and works of Jane Austen.
Tickets for each event are now on sale at the Bath Festivals Box Office. The most spectacular day each year is the first Saturday, when the festival officially "opens" with the Regency Costumed Promenade through the streets of Bath. (Think promenaders from all over the world dressing in 18th-century attire led by Bath's Town Crier and accompanied by soldiers and sailors.)
The rest of the festival is comprised of small soirees, theater, concerts, walking tours, food, talks and dancing, plus the opportunity to dress throughout the week, if you wish, in 18th century costume.
Where to stay in Bath? We suggest two charming options: The Bath Spa Hotel and The Bath Priory Hotel Restaurant and Spa.
---