It's Getting Hot in Here: Conde Nast Hot List 2012
---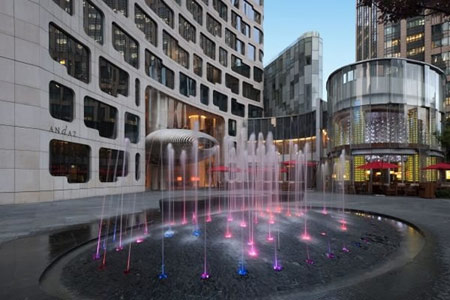 Conde Nast Traveler, purveyor of fine hotel reviews and travel advice, has just released its 2012 edition of the Hot List, a list of hotels that are setting the hotel world aflame with fresh designs and new concepts, or maybe just a solid new look at classic luxury. 41 reporters embedded themselves anonymously in hotels across the globe to review their targets. What results is a list of 121 hotels around the world that are so on fire they should be put on your watch list, just in case they end up burning down. 
A couple highlights from the Hot List that caught our eye:
The Rosewood Hotel Georgia in Vancouver was originally opened in 1927 but after an illustrous career that saw the likes of Elvis Presley and Katherine Hepburn grace their front steps, the hotel went dark for a while. Emerging from its cocoon in 2011, the hotel is looking to recreate the legend it forged in the last century.
The Andaz Shanghai brings the contemporary style of the Andaz brand to the heart of China. Its minimalistic design and great spa are the perfect combination for any type of traveler to the Shanghai area. The customizable LED lighting featured in its premium rooms and suites is also incredibly fun.
Keep on the lookout as we take a more in-depth look at a few of our favorites from the Hot List in the days to come.
---