Hotel News: Radisson Leads Upscale Brands in Europe
---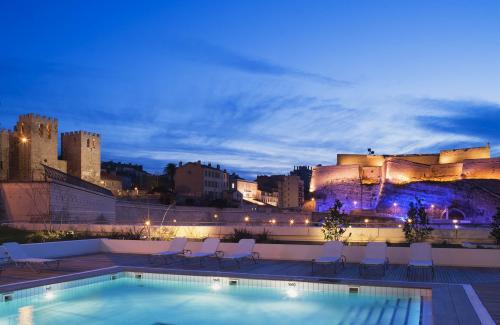 This just in. Radisson is the
numero uno
luxury hotel brand in Europe with 170 hotels and 38,079 rooms collectively offered by
Radisson Blu Hotels & Resorts
and
Radisson Edwardian Hotels
. Formerly Radisson SAS, the Radisson Blu brand has recently expanded its portfolio with diverse new offerings: spa resorts in Dubrovnik, Croatia and Cesme, Turkey; boutique hotels in Paris and Madrid; and stylishly different airport hotels featuring designer interiors (and wine towers!) in Zurich and Stansted international airports. The brand's design heritage dates back to Arne Jacobsen's Royal Copenhagen, hailed as "the world's first designer hotel."
Best of all: Guests of Radisson Hotels get free Internet access.
Now why can't all the major chains follow suit?
Pictured: The Radisson Blu Vieux Port Marseille.
---