Glitz and Glamour in the South of France: Cannes Film Festival 2009
---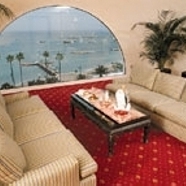 In less than a month, the most influential people in the motion picture industry will descend upon the normally quiet seaside resort town of Cannes for one of the most important film events in the world,
Cannes Film Festival
. Started in 1946, Cannes Film Festival has evolved into the most prestigious and glamorous of all the international film festivals. Starting on May 13th this year, it will end eleven days later with the awarding of the "Palme d'OR, or "Palm Award," the highest prize given to the competing films.
So where do the rich and famous like to stay during Cannes? Majestic Barriere is said to be the favorite among many of Hollywood's bigwigs. An icon of elegance and luxury, Majestic Barriere is located on the beautiful Avenue La Croisette, making it one of the most distinguished addresses on the French Riviera.
---