Get Married on a Yacht in the Maldives with Naladhu Resort
---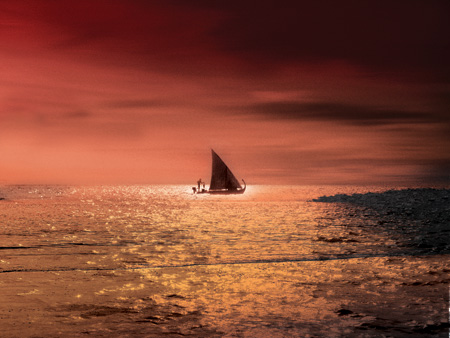 Here's a wedding idea that's bound to send countless hearts aflutter. Sure, destination weddings can translate to turquoise seas and white sands. But a ceremony on a luxurious Maldivian yacht, while sailing around the palm-fringed islands of the South Male Atoll? Now that's epic. Naladhu Resort is known for its luxurious offerings, so we can't say we're surprised. Private plunge pool? Just a drop in the bucket there; they've got dolphin safaris, sunrise yoga, Culinary Journeys, even storytelling on the beach. Tempted by the yacht wedding? Read on:
The Captain welcomes you both aboard with tropical handmade leis placed around your necks, while attentive House Masters serve chilled exotic canapés prior to setting sail. Exchange your carefully chosen vows as the sun begins to set in the distant horizon, and complete the ceremonial exchange of rings as our Bodu Katheeb, or Island Chief, pronounces you husband and wife. Feel the sea breeze in your hair as you glide through the Atoll and enjoy the lulling splash of water against the keel as you search for playful dolphins who may even come out to accompany you on your way! Cut the cake onboard and toast to your newly proclaimed love with a glass of fine champagne while our photographer captures these timeless memories of your magical ceremony. Meanwhile, your personal chef and waiter will be busy preparing your seafood barbeque, paired with a carefully selected wine, guiding you to your pre-set table lovingly arranged with beautiful tropical flowers and candles.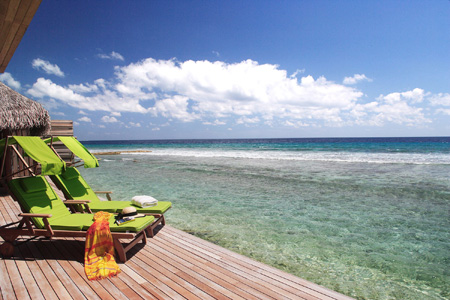 Not to mention the rose-petal bath awaiting your return, sumptuous breakfast prepared on your deck, and the planting of a coconut tree-- "to symbolize the beginning of your new life together."
---