Fuse East and West at Park Hotel Kenmare in Kerry County, Ireland
---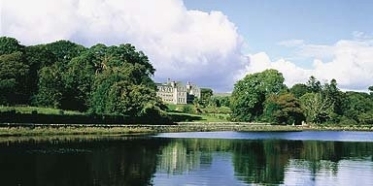 Fuse East and West with the
Park Hotel Kenmare's "Essence of Chiva Som"
package, available from May 2nd through 11th, 2008.
The Park Hotel Kenmare
will be hosting a showcase of one of the world's finest spa staffs, Chiva Som. Three of Chiva Som's top therapists and their Chef will be coming to
Park Hotel Kenmare
for an exclusive look at some of the world's best holistic therapies and cuisine. Guests who book under the
"Essence of Chiva Som"
package enjoy a two night stay in a luxury superior room, a water aerobics class at the hotel's state of the art underground pool, a Chiva Som dinner, one Chiva Som body treatment, daily serenity walk, and admission to a lecture on holistic medicine and how it affects the body. Leave Ireland feeling fully enriched and rejuvenated. Rates start at € 593.00 per person.
---