From Singapore to Hong Kong: Shopping Festivals Across Asia
---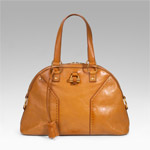 Check this out. A recent article in the International Herald Tribune highlighted a fantastic new trend: shopping wars escalating across Asia. With every big city in Asia competing to draw tourists, shopping festivals have become the focus of retail-themed vacations. July's Great Singapore Sale generated incredible retail sales and record visitor arrivals. For the eight-week shopping fest, 1.9 million tourists indulged in tourism-shopping sprees. And these folks know how to shop. Apparently, more than half tourist expenditure went to shopping. Likewise, Kuala Lumpur has consolidated three discount shopping periods into the six-week Mega Sale Carnival, running from the end of July to the beginning of September. Not to be outdone, Hong Kong has created its own HK Shopping Festival, which transformed the usual slow end-of-summer-season into another peak travel season. Bangkok's Amazing Thailand Grand Sale also runs during June and July.
What does this mean for consumers? Aggressive marketing campaigns and hefty competition means consumers score big with competitive pricing, give-aways and promotional gimmicks, like free foot massages in Malaysia and Lucky Draw prizes in HK (including diamonds and luxury watches.)
PS. In case you missed the summer's shopping extravaganzas, never fear. The Dubai Shopping Festival takes place from January 4 to February 5, and includes raffle prize give-aways worth $2.7 million, 100 kilograms of gold and 10 cars.
---

Related Hotels