Four Seasons' Spas Strike Gold
---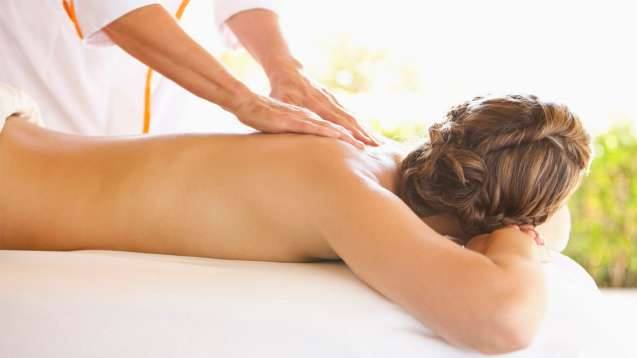 Gold isn't just for wearing at Four Seasons Spas around the world. Gold has long been touted for its anti-inflammatory properties, and the luxury hotel group has started adding the precious metal to its spa offerings.
Four Seasons Hotel Washington, DC has a Four Seasons Gold and Diamond Facial that utilizes the ultimate in anti-ageing technology to provide instant results. This facial combines several cutting-edge technologies designed to achieve maximum skin health while promoting cellular renewal. Following a complete ultrasonic exfoliation, micro-current therapy is administered to lift and tone sagging muscles. A specialty serum is then infused for smoother, firmer and more hydrated skin. The treatment is finished with LED therapy to calm any redness and stimulate collagen production. The cost ranges from $460-470. 
Four Seasons Chicago features the Sjal Skincare Signature Gemstone and Crystal Facial. This one-of-a-kind, holistic facial incorporates the healing power of precious minerals and gemstones such as rose quartz, platinum, copper, and nano-gold as well as sapphires, rubies, diamonds and pearls with Eastern healing techniques of shiatsu Ayurveda and reflexology. This facial rejuvenates mind and body while visibly restoring skin nutrition for a smooth and radiant look. The cost ranges from $170-220, depending on appointment time and length. 
Get the heavy metal treatment with gold and copper with the Pinnacle Facial at Four Seasons Resort Scottsdale at Troon North. This decadent treatment indulges both the face and the body. An intensely stimulating facial brings radiance to the complexion, while the body is treated to a gold-infused sugar scrub and shimmer oil. A Copper Peel concludes the treatment. The cost is $300 for 100 minutes.
At Four Seasons Hotel Firenze, guests can enjoy the Gold Perfection Facial. This sensational treatment combines innovative technology with the rich, natural healing properties of gold to deliver glowing, radiant skin. Umo's 24 Karat Gold Facial mask creates immediate and long-lasting lifting, firming, and lightening results. The cost is EUR 550 for 100 minutes.
Go for the gold!
 
---