Following the Da Vinci Code in France
---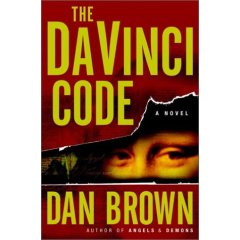 It's official. The Da Vinci Code fever has swept across the Atlantic, infecting citizens on both sides of the pond. Translations, with that distinctive paperback cover, peek from purses and under raincoat-covered arms, in the French capital. And the commercialism has inevitably followed (not at all isolated to American borders); even French coffee bags are stamped with promotional contests with free tix to the May 19 movie opening. Day-um. I've written before about the Da Vinci Code Package at the Hotel Meurice, and now--with the official countdown begun before Tom Hanks and Audrey Tatou sweep the silver screen--Da Vinci Code tours are taking off. Now's your chance to become a maniacal sleuth on your summer holiday in France, exploring the churches, Parisian sidewalks, and chateaus so scintillatingly depicted in Dan Brown's mammoth bestseller. Forget the Mona Lisa; the new Da Vinci Code themed tours at the Louvre will have you experiencing the world's richest cultural heritage in a whole new way. Below-- some travel planning resources:
Fodor's Travel Wire, "The Da Vinci Code: Scenes of the Crime"
Fodor's Guide to the Da Vinci Code
Fodor's Travel Wire, "The Da Vinci Code: Facts Behind the Fiction"
Frommer's, "Where's Johnny Jet: In Paris Cracking the Da Vinci Code"
---

Related Hotels