Far-Flung Journeys with International Expeditions
---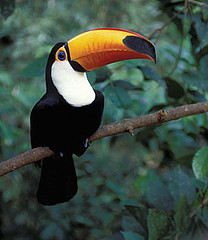 Announcing new, exciting destinations with
International Expeditions
, the world leader in nature travel tours and environmentally responsible expeditions. Listed on
Travel and Leisure
magazine's 2006 list of "World's Best" tour operators, International Expeditions plans small-ship voyages and enriching land expeditions with exceptional naturalist guides. The
Far-Flung Adventures
take you to all corners of the world-- remarkable, less-traveled places like the Sahara, Falkland Islands, Papua New Guinea, Mongolia, Croatia and Bhutan. You stay in top-rate accommodations, from stylish riverboats on the Amazon to romantic tented camps in Africa. Samplings of upcoming adventures include:
Bhutan
-- learn about the cultures of this remote Himalayan kingdom, and explore its pristine environment (June 19, 2007, 14 days from $4,298),
Mongolia
-- explore the Gobi Desert, Lake Hovsgol, Hustain Nuruu National Reserve and the rich nomadic cultures of Mongolia (June 22, 2007, 14 days from $3,998),
Papua New Guinea
-- take in one of the last of the great highland "sing-sings," and visit the most interesting river villages (August 15, 2007, 19 days from $7,698), and
Cape to Cairo
-- journey to the most compelling places on the entire African continent on the expedition to see the "Best of Africa" (October 22, 2007, 18 days from $14,498).
---