Exploring Beijing: Tips from the Concierge of The Peninsula Hotel
---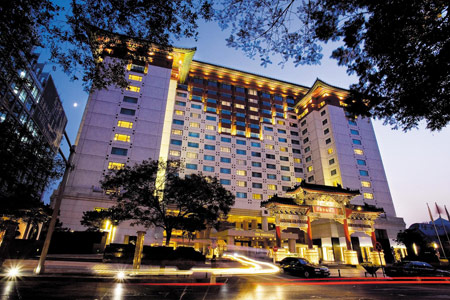 Traveling to bustling Beijing? Overwhelmed by your restaurant options? (
The city could have more restos per square mile than any other metropolis.
) With so much to do and so many places to go, some expert guidance is in order. Look no further than
The Peninsula Beijing's
concierge team for the answers. Led by Head Concierge Leigh Li, one of the first women concierges to be awarded the Clefs d'Or, The Peninsula concierge team has some great tips.
Top Sites/ Must-Sees in Beijing:
The Forbidden City, The Great Wall (drive out to Badaling to climb it), The Commune by The Great Wall (a private collection of contemporary architectural projects designed by 12 Asian artists, first exhibited at the 2002 Venice Biennale), The China National Museum of Fine Arts (one of the first architectural feats after the founding of the People's Republic of China), Factory 798 Art Area, the Summer Palace, Tiananmen Square...
Restaurants:
The Courtyard (near the Forbidden City), Xi He Ya Ju, Beijing Da Dong, Huang Ting....
Nightlife:
Bar Blu, LAN Club (designed by Philippe Starck), La Baie des Anges, Face...
---