Election Fever Cocktails at The Ritz London: Cast Your Vote in the General Election
---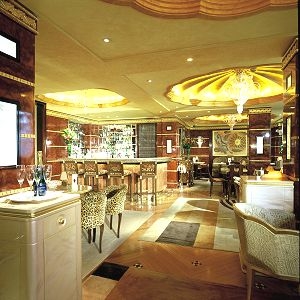 Leave it to
The Ritz London
to come up with a witty offering as
election fever escalates in Britain
. Head to the hotel's Rivoli Bar and cast your vote by ordering up your martini of choice... Will it be
Clearly Cameron
(made with Bombay Sapphire Gin, Peach Liqueur, and Blue Curacao Liqueur),
Clegg's Climb
(mixed with Ketel One Vodka, 24 Carat Gold Leaf, Grand Marnier, Peach Liqueur, and Champagne) or
Brown's Battle
(a mix of Laphroaig 10 Years, Carpano Antica, and Formula Vermouth)? The best part of all? The Ritz is actually keeping tabs on the election forecast with the cocktail votes as a barometer. Cocktails are priced at £17 each.
PS. The Ritz London is also hosting an election night dinner so you can sup in style (noshing on dynamite cuisine by Executive Chef John Williams) while watching the results being returned. Priced at £120 per person, includes Champagne.
---