Disco Fever in Hong Kong at The Peninsula Hotel's Salon de Ning
---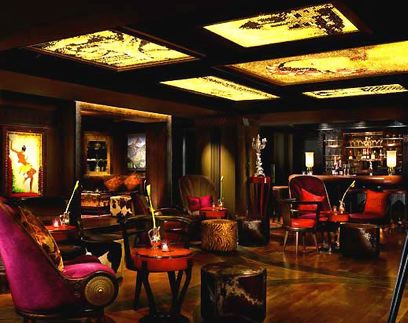 Salon de Ning is bringing back disco fever. The sexy new lounge in the basement of
The Peninsula Hong Kong
has gotten rave reviews for the glamorous scene, Art Deco pieces, and signature "Ning Sling" cocktails.
Here's the word from PeterGreenberg.com:
"The real knock-out of our trip was the visit to the just-opened Salon de Ning...Ning is a fictional fun lovin' gal from Shanghai in the 1930s; all of her favorite international haunts are schemed into the club—you can have drinks in her closet or in her ski chalet in Switzerland. This place is tricked out with so much décor that you almost forget about the rest, which includes a DJ or live music and a mighty fine chrysanthemum tea martini."
Dancing queens (and their kings), don your favorite glittery disco outfits and head to Salon de Ning on February 25 and March 25. From 6 pm til late, the lounge will travel back in time as the resident band Soulmates grooves all night and the DJ spins the very best of Motown, funk classics and soul disco hits. Specially created cocktails will be served.
---