Complimentary Nights at the Rocco Forte Collection's European Hotels
---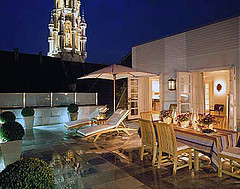 This just in. The Rocco Forte Collection of luxurious European hotels is offering a free third night with the "European City Escapes" offer for the exciting summer season. Guests booking a two night stay between July 27 and September 4, 2009 will be offered a complimentary night's stay including breakfast. Each of the 12 stylish hotels are renowned for reflecting the city in which they are located: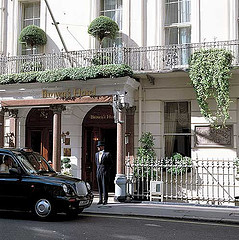 The Augustine in Prague: The Collection's newest hotel, housed in a monastery
Hotel de Russie, Rome: Famous for its butterfly garden (a verdant oasis in the city) and Stravinskij Bar
Hotel Savoy: Perfectly located Florence hotel (steps from the Duomo), decorated in contemporary Italian style
The Balmoral: Landmark historic hotel in Edinburgh with many rooms featuring views of Edinburgh Castle and the hills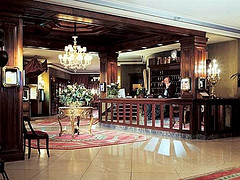 The Lowry Hotel: Tops in Manchester
Hotel Astoria, St Petersburg: Take a city break next to St. Isaac's Cathedral at the hotel's Caviar and Vodka bar
Hotel Amigo, Brussels: Just adjacent to Grand Place, the hotel features newly refurbished interiors by Olga Polizzi, the Rocco Forte Collection's Director of Design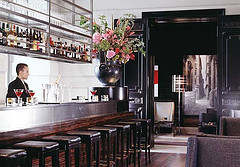 Brown's Hotel: Indulge in the "Best Afternoon Tea" in London
Villa Kennedy: A luxurious retreat in the heart of downtown Frankfurt with gardens and a beautiful central courtyard
Hotel de Rome, Berlin: Housed in a historic bank building with mosaic floors and the bank vault now converted into a pool, the hotel features panoramic views of the city's best attractions.
Le Richemond, Geneva: Check into the largest suite in Geneva on the 7th floor
The Charles Hotel, Munich: Perfect location with all rooms boasting views over the Botanical Gardens
---