Chef Ferran Adrià Breaks Our Hearts: El Bulli to Close in 2012
---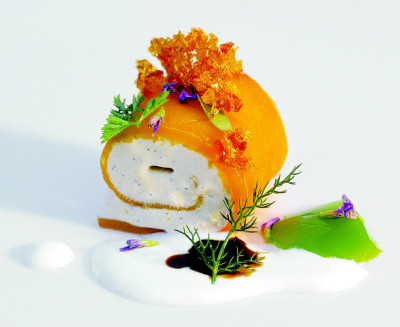 The Internet rumor mills
have been turning
about El Bulli, the three-starred eatery north of Barcelona that's often cited as the top restaurant in the world. Would head chef Ferran Adrià really close the place down for two years, starting in 2012? Despite the frantic foodies around the world who vie for tables every year? (
Here are the stats
: "Up to 2 million requests for its 52 seats – or 8,000 seats when spread across the season.") Alas, it's all true. What first sounded
like a temporary two-year sabbatical
-- to work on an encyclopedia of dishes during 2012 and 2013-- has turned into a permanent closure.
The New York Times Diner's Journal is reporting
that the "Catalan chef who for two decades has been the leading catalyst and inspiration for avant-garde cuisine, has decided to permanently close his restaurant El Bulli... and to replace it with an academy for advanced culinary study." Are you some of the lucky few with reservations at El Bulli this year? We're dying of jealousy.
---