Celebrate William & Kate's Marriage with the Trump Royal Wedding Experience in New York
---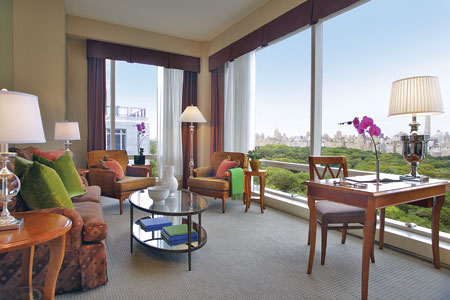 Folks on both sides of the pond are in a tizzy about the upcoming royal wedding. London hotels are filling up fast, as curious travelers plan to flock to the English capital when Prince William and Kate Middleton tie the knot. Even hotels in the U.S. are offering lavish celebration packages. Case in point:
The Trump International Hotel and Tower in New York
has announced the "Trump Royal Wedding Experience" where guests will watch the televised version of the Royal Wedding during an exclusive breakfast at the Michelin three-star restaurant, Jean-Georges, on the morning of Friday, April 29. The package includes an overnight stay the night of April 28. Here's the description from the official press release:
After a night of ultimate comfort in a newly renovated guest room designed by Ivanka Trump, guests will descend to Jean Georges for an exclusive breakfast in the restaurant's main dining room starting at 5 a.m. A special tasting menu fit for a prince or princess will include selections like scrambled eggs with caviar, mini-French toast, and pains au chocolat. Guests will toast the royal couple with sparkling mimosas as they watch the Royal Wedding on monitors strategically placed around the dining room. The breakfast event will conclude by 9 a.m., at which time guests may choose to hit the town or return to their rooms for a nap. A 4 p.m. late checkout is guaranteed. As a memento of the occasion, each guest will receive a piece of official Royal Wedding china commissioned by The Royal Collection.
The price tag for the Trump Royal Wedding Experience is $1,075 for a City-view suite and $1,425 for an executive Park-view suite, based on double occupancy. It is available the night of Thursday, April 28 only, and is subject to availability.
---