Brussels is One of Europe's Great Secrets
---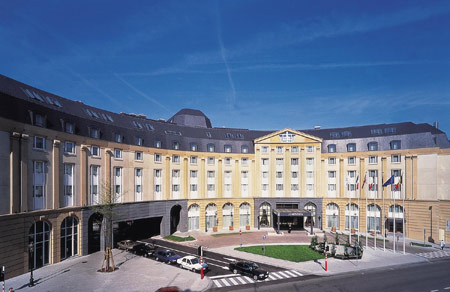 ...to quote Rick Steves, guidebook author and travel guru, who sings the city's praises
in a recent article
for Tribune Media Services:
Six hundred years ago, Brussels was just a nice place to stop and buy a waffle on the way to France. Today, it's a city of 1.8 million, the capital of Belgium, the headquarters of NATO, and the political center of the European Union. It may be easy to skip as you zip from Amsterdam to Paris by train, but its rich brew of food and culture pleasantly surprise those who stop. Its magnificent grand square, rightly named La Grand Place, alone makes a visit worthwhile.
Even the New York Post is "liking Brussels more and more these days," most notably for its new Magritte Museum, which recently debuted on the Place Royale and boasts the largest collection of Magritte paintings in the world. Looking to get your fries fix? (The world's best-- deep-fried in duck fat-- can be found in the Belgian capital.) Bed down in Brussels at any of these fine properties in the Five Star Alliance portfolio, including the beautiful Hotel Amigo, part of the Rocco Forte Collection.
Pictured: Le Meridien Brussels, ideally located in the city's historic heart near the Grand Place.
---