August in Paris: Explore a Serene City with Hotel Discounts Galore
---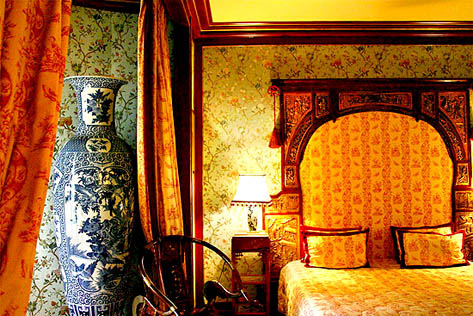 The best time to hang out in Paris? According to many residents, August-- when Parisians flock to the provinces for their summer vacations-- can't be beat. The streets are calm and quiet, cafes are pretty peaceful, and a "sense of serenity settles over the city"-- to quote a
recent article in National Geographic Traveler.
(Of course this doesn't apply to the city's notorious tourist traps.) Titled
"The Longest Sunday,"
the article explains why August in Paris is akin to a "monthlong weekend of lazy doings and simple diversions." In August, visitors to the city will also be privy to hotel discounts galore. In the high-end market, even legendary hotels like
L'Hotel
offer specials. Set in the heart of St-Germain-des-Prés, L'Hotel guarantees an opulent guest experience with decadently designed rooms accessed by a unique spiral staircase, a Michelin-starred restaurant, and a romantic pool and sauna in the cellar. L'Hotel has played host to quite a few celebrity guests, including Oscar Wilde.
Book the "August 2010 4 for 3" offer
and you'll get a 4th night free when you stay three consecutive nights, subject to availability. This limited offer is valid throughout the month of August.
---