Around the World in 80 Ways: The Epic $1 Million Journey from Leading Hotels of the World
---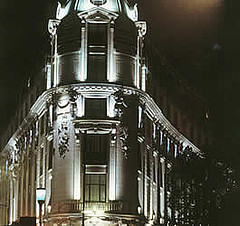 We recently
spread the word about the incredible deal
-- $19.28 room rates!-- offered by
Leading Hotels of the World
to celebrate its 80th anniversary. And now it's time to highlight another celebratory package from LHW-though this one is a tad more extravagant.
Leading Hotels of the World has created an epic voyage, "Around The World in 80 Ways,"
to pay homage to both the 80th anniversary of the Academy Awards, and their own 80th birthday. The price tag for this amazing, glamorous journey?
One million dollars.
Traveling in a private jet all the way, you and a companion will see everything in the world worth seeing and do everything in the world worth doing. Best of all, 10 percent of the USD 1 million price will be donated to the Elton John AIDS Foundation for the global fight against AIDS. So, with that in mind, we invite you to open your hearts and wallets and get ready to set off on the adventure of a lifetime.
---