Aquitaine Adventures: Top 5 Places to See/Things to Do in Southwest France
---
We're checking out the hidden corners of Aquitaine in southwest France this week (
you know-- Eleanor's old haunts
). The offerings are numerous-- from chowing down on duck confit along the Dordogne river to exploring a beautiful bastide town with a
jester guide
(who will regale you with troubadour songs and tales of the unsavory sanitory conditions of the Middle Ages). We're happy to report that Aquitaine has the recipe for a delightful vacation. And without further ado, a list of favorites: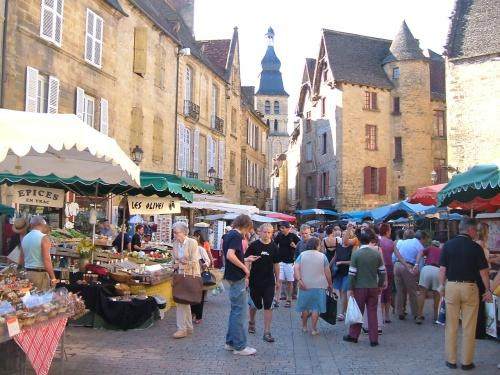 1. The Saturday market in Sarlat. Shop til you drop in a fantastically-preserved medieval village, now veritable shopping mecca brimming with veggies, spices, soaps, charcuterie, foie gras, and finery. Stop for lunch at Bistro Chez Nicolas in front of the cathedral (05 53 28 28 40).
2. A cooking adventure with Kate Hill, cookbook author and cooking goddess who has quite the following for her culinary classes. On the banks of the Garonne Canal in her lovingly renovated farmhouse, you can discover the region's rural gastronomy-- from foie gras to armagnac. Pssst. You get to eat what you cook.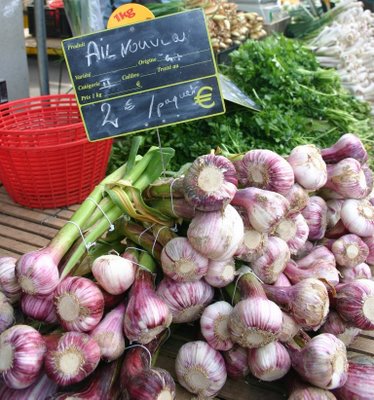 3. Canoeing and hot-air balloon rides over the Dordogne, where imposing castles are perched on every bend of the river, clinging to the cliffs.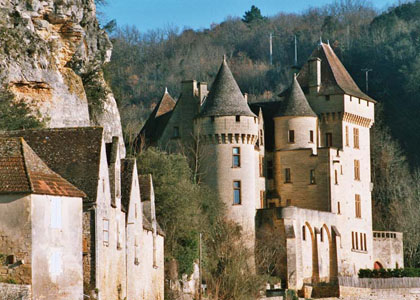 4. Learn about Josephine Baker's extraordinary life in her Chateau des Milandes, now owned by the lovely Angélique de Saint Exupéry. You'll see a dazzling collection of Baker's dresses and the opulent bathrooms she designed to match the colors of her favorite perfume bottles. Besides learning about the chateau's most famous resident, you can witness the "birds of prey show" and discover the art of falconry in the chateau's lovely gardens. The birds-- including a bald eagle-- are gorgeous.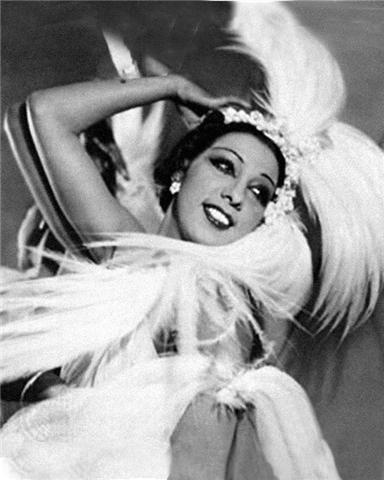 5. Wine tasting and bike rides through the vineyards around St. Emilion, a UNESCO World Heritage Site world-famous for its wines, medieval architecture, and underground monuments. (A church, a monk's cave, and catacombs, oh my!) Exploring the underground tunnels-- including the cavernous church-- is not to be missed. After ooing and ahhing through the cobblestone streets, take to the vineyards on a bike. Needless to say, stopping in for a tasting at a local winery is mandatory. Sante.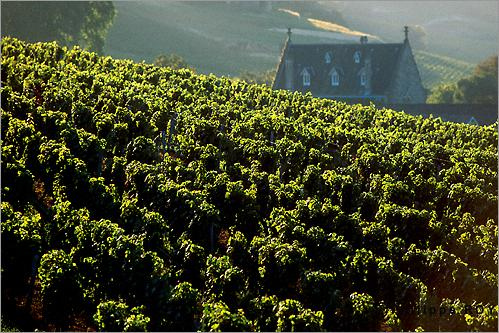 ---